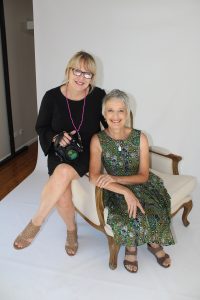 50 Fabulous Women project
The stories of 50 inspirational women will be told as part of a new fundraising project supporting the Albury Wodonga Regional Cancer Centre Trust Fund.
The initiative by photographer Janiece McCarthy seeks to recruit 50 ladies for a professional photoshoot which will be used to compile a beautifully bound coffee table book entitled, 50 Fabulous Women – A Celebration of Who You Are.
It will raise money for the Trust Fund through the donation of a $75 sitting fee for each shoot.
Ms McCarthy said the project aimed to make women who have been impacted by cancer either directly or indirectly, feel special and good about themselves.
"I believe every woman has a story and it's their story that I want to get out," she said.
"It's their chance to say this thing has happened, but there is a positive way we can deal with these things in life."
Ms McCarthy said the fundraiser was inspired by a close friend who recently underwent treatment at the cancer centre.
"I followed her through her journey with breast cancer and I just think we're so fortunate to have this wonderful facility in our area," she said.
"I think we should all get behind it as much as we can."
Anyone wishing to take part in the 50 Fabulous Women project can phone Janiece on 0419 479 018 apply online by clicking here