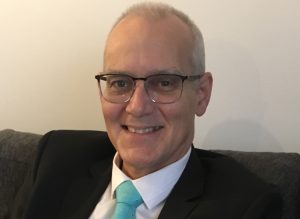 Supporting health care services til the end
Right up until his passing, surgeon Neil Bright dedicated a huge part of his life to improving local health care services.
The Albury medico passed away from pancreatic cancer in October.
The week before his death, Mr Bright held a photography exhibition entitled 'Places Been, Things Seen' which raised money for the Albury Wodonga Regional Cancer Centre Trust Fund.
According to his daughter, Claire Bright, the exhibition gave her dad a sense of purpose as he worked from his hospital bed to ensure it went ahead.
"I think the thing for dad was that it really kept him motivated and engaged in those last few months," she said.
"It was a massive goal for him to get the exhibition up and running and he was so proud and happy it came together."
The exhibition showcased 33 photographs taken by Mr Bright during his travels throughout Australia and the world.
More than 120 people attended the opening night, while many more came through the exhibition over four days, raising thousands of dollars for the cancer centre.
Mr Bright had worked in Albury as a general surgeon since 1991.
He was the Clinical Director of Surgery at Albury Wodonga Health from 2010 to 2013, and more recently served as the head of the University of NSW's rural medical school on the campus of Albury Base Hospital.
Oncologist Craig Underhill said Mr Bright helped drive improvements to cancer services on the Border for about 25 years.
"Thank you Neil Bright for tireless efforts to improve cancer services in the region and establish multidisciplinary care, for being such a supportive colleague and wonderful role model and leader," he said.