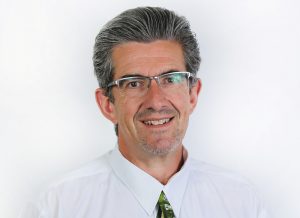 Zauner helps centre to shine
The Zauner Group is the latest organisation to become a Shine Supporter of the Albury Wodonga Regional Cancer Centre Trust Fund.
Zauner is a local major construction and property company with a reputation for quality, professionalism, reliability and service.
Since 1958, the company has an enjoyed an extensive reputation for bringing its family brand to major projects across eastern Australia.
However, Managing Director Garry Zauner said it's the projects that it brings to the Albury Wodonga region, particularly those in health, of which the company is most proud.
"With pride in workmanship and reputation, we have been privileged to successfully deliver many complex and iconic projects across many different industry sectors to our community," he said.
"Every project, regardless of scale or profile, is tackled with pride.
"Our team recognises the importance of community and is humbled that our support of the cancer centre can bring comfort and better health services to our regional extended family."