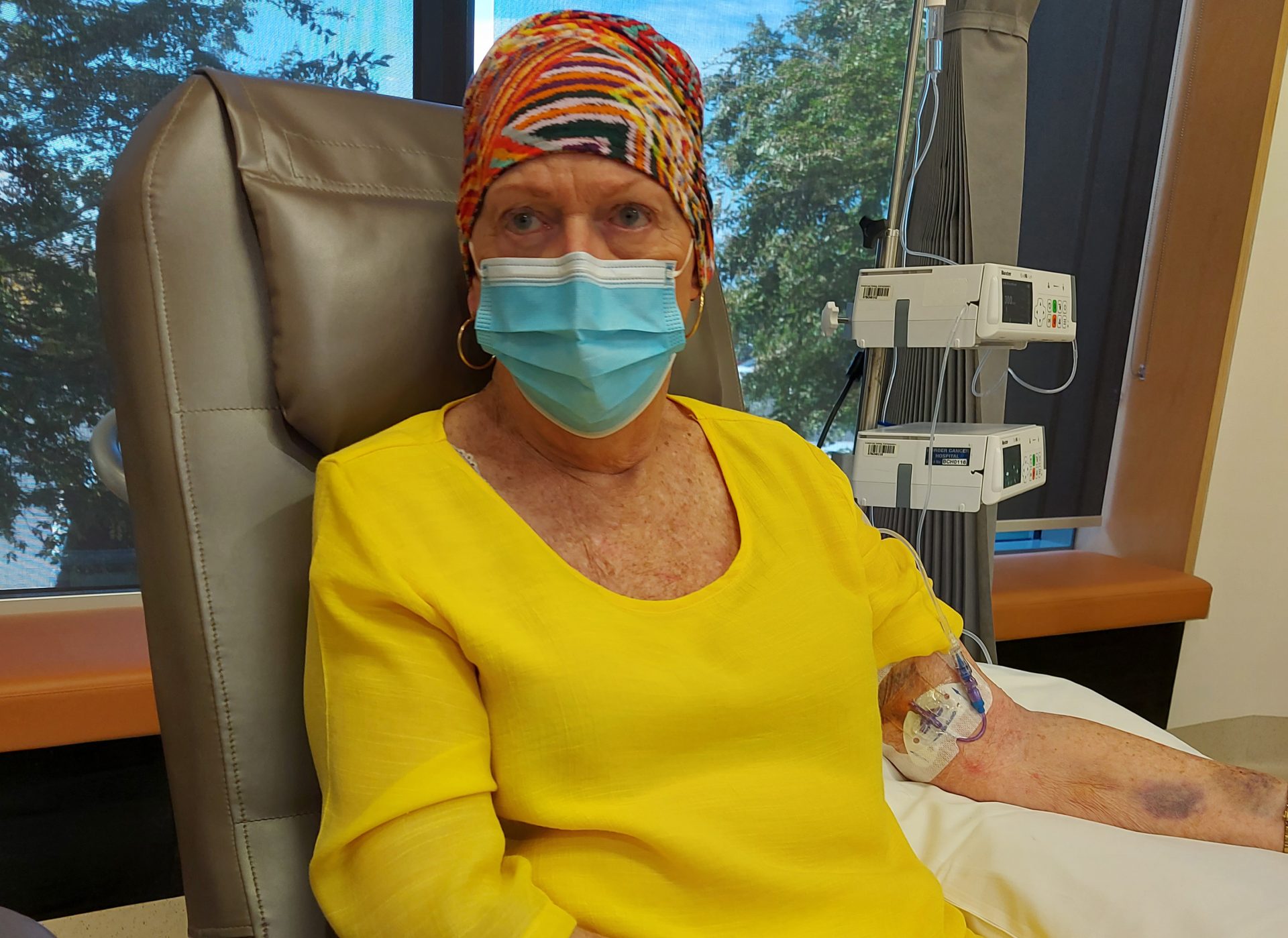 Comfort found in Friends in Common
Having just finished delivering Christmas hampers to people in her community impacted by cancer, Yarrawonga's Leon Porter returned home to find one of the festive care packages also waiting for her.
This simple gesture by Yarrawonga Friends in Common was enough to bring her to tears.
It was only a few weeks earlier that Leon had joined the support group which had come to her aid during cancer treatment.
"Because of the support they gave me, I wanted to be part of the group," she said.
"One of the first meetings that I went to, talked about giving out Christmas hampers to everyone they had on their books that year.
"I didn't think it would include me … but that was my introduction to their generosity."
Yarrawonga Friends in Common was formed in 2002 by a small group of Yarrawonga residents all going through cancer treatment at the Murray Valley Private Hospital in Wodonga.
The group consisting of Joy Jeffery, Deb Stockton, Trevor Pike, Malcolm Koenig and Bronwyn Taylor met on a weekly basis to support one another to help get through their illness.
A committee was formed under the leadership of Marj Haebich and "Friends in Common- Supporting Families touched by Cancer" was officially launched.
Today the group has 24 members who raise funds to help cancer patients pay for costs involved with travel or treatment, including fuel and food vouchers, and accommodation.
Over the last 17 years, the group has assisted more than 1000 people, including 75 last year.
Its expenditure has been more than $900,000, or an average of about $56,000 per year.
Leon first encountered the group in 2008 after undergoing surgery for breast cancer.
She was provided with fuel vouchers to help with travel to Wodonga for subsequent treatment.
Having experienced the benefits first-hand, Leon joined the group in November 2008 and in 2009, was appointed as secretary.
She has served in the role ever since, and has continued to be supported by the group through further cancer treatment this year.
"I really believe in what we do," Leon said.
"It's not just the financial support.
"The person who brings you the fuel vouchers becomes your support person and someone you can talk to."