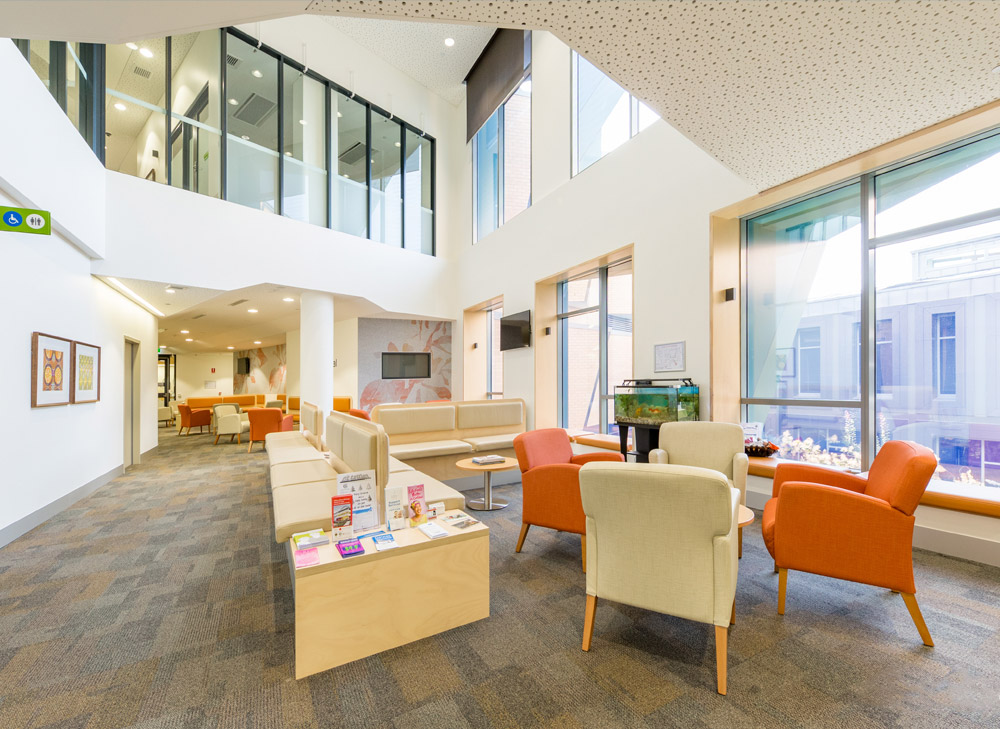 Albury Wodonga Regional Cancer Centre
The Albury Wodonga Regional Cancer Centre has brought the very best cancer treatment and care to our region. It has united the Border's cancer services under one roof offering a place to diagnose, support, educate, research and treat all forms of cancer.
In May 2011, the Federal Government announced it would fund the development of a $65 million Albury Wodonga Regional Cancer Centre (AWRCC). The new integrated centre was built on the grounds of Albury Hospital facing onto Borella Road, consolidating and expanding existing public and private cancer services in the region.
The Albury Wodonga Regional Cancer Centre includes:
30 inpatient beds;
28-chair day chemotherapy ward;
Three radiotherapy bunkers;
17 medical and allied health consulting rooms;
Pharmacy;
Wellness Centre;
Two paediatric treatment chairs connected to the paediatric unit;
PET/CT scanner on the Albury Base Hospital site; and,
A brachytherapy service.
The Albury Wodonga Regional Cancer Centre wellness facility offers a selection of therapies and support services designed to complement the medical treatment provided.
There is evidence that certain complementary therapies can help alleviate stress, relieve symptoms and reduce pain and anxiety, as well as promote feelings of wellbeing in cancer patients. Alongside treating the clinical aspects of cancer, the Wellness Centre addresses the psychological, physical and emotional needs of cancer patients.
At the Wellness Centre, patients, their families and carers are able to access relevant treatment information, link with cancer support groups and explore beneficial lifestyle programs such as counselling, mindfulness and exercise oncology.
These services are designed to help patients remain positive, gain a sense of control and feel supported along with offering practical strategies to help people help themselves.
The Wellness Centre is fully-funded by the community through donations made to the Albury Wodonga Regional Cancer Centre Trust Fund.