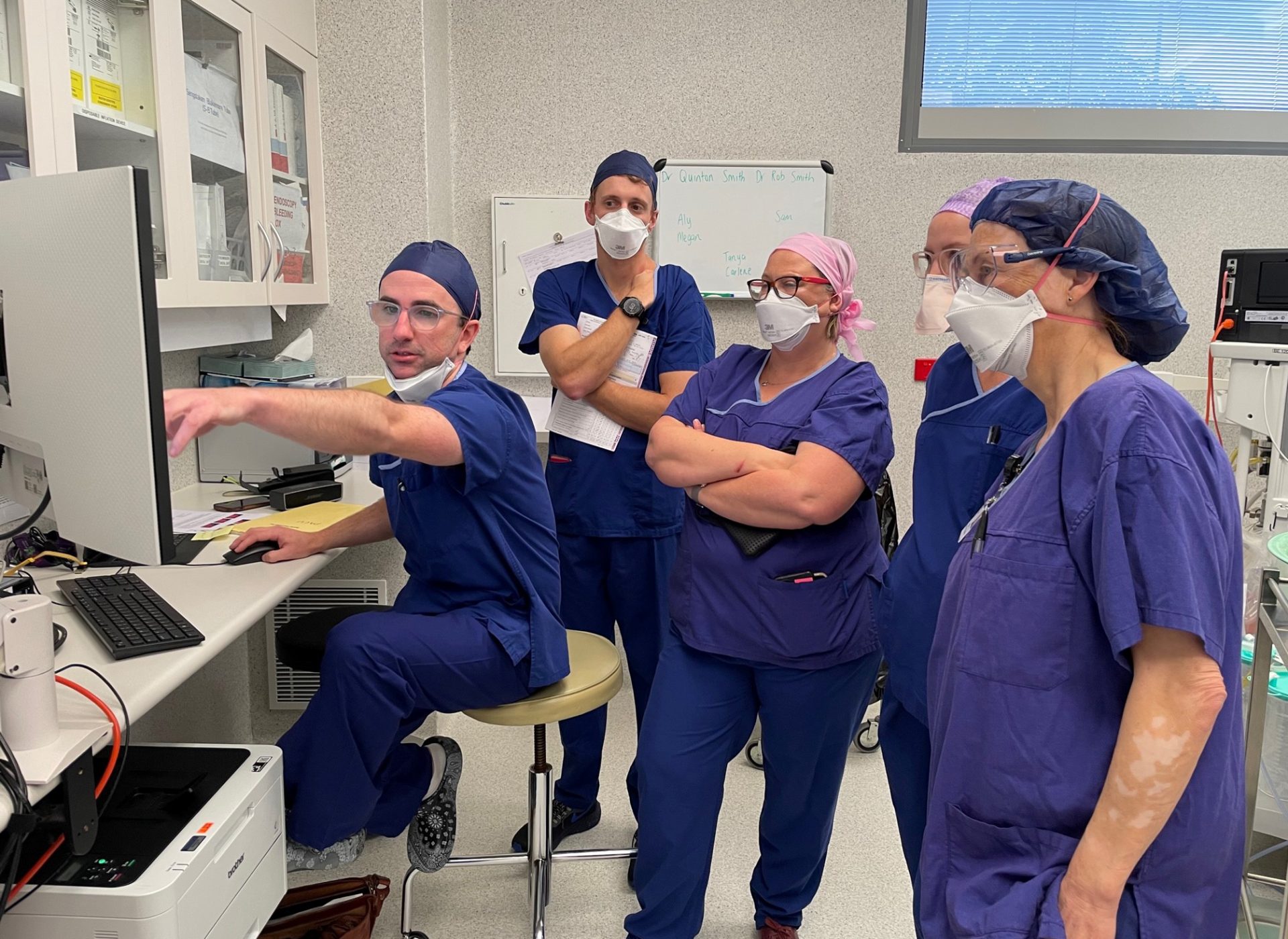 Border patients benefit from state-of-the-art technology
Patients undergoing endoscopic procedures, including colonoscopies, will benefit from new technology at Albury Wodonga Health.
The Albury Wodonga Regional Cancer Centre Trust Fund provided $245,000 towards the software program, Provation MD, to enable faster diagnosis and improved treatments for patients with colorectal cancer.
Up to 3000 patients a year are set to benefit from the upgrade that will facilitate booking, reporting and the communication of results of endoscopic procedures.
Trust Fund board member Di Thomas welcomed the successful roll-out of the program at Albury and Wodonga hospitals as a win for regional patients.
"Provation MD provides high-quality images which will improve the early detection of health issues such as colon and rectal cancer," she said.
"It also provides detailed reporting data which is communicated to patients and their health care team.
"So when a patient has either an upper gastrointestinal endoscopy or a conolonospy, the results are available to their GP and other treating specialists; not just those working at the hospital.
"That's so important in terms of the patient and their whole health care team knowing the details of exactly what has been found, and what the plan is going forward."
Albury Wodonga Health general and vascular surgeon, Brian Kirkby, said quality colonoscopy was an essential pillar for early detection of colon and rectal cancer.
"Provation MD enables us to keep a whole lot of data around ensuring that the colonoscopy that we're doing is of the very best quality and of the very best safety," he said.
"That is so important particularly in cancer care and cancer screening.
"We want to make sure that the colonoscopy that we're doing is the very best colonoscopy that we can do."
Provation MD also offers improved patient feedback regarding their endoscopy results, including diagrams and photos of endoscopy findings.
"We thank everyone who has supported the Trust Fund by making a donation, organising a fundraiser or being involved in our fundraising events like the Sunshine Walk," Ms Thomas said.
"Without their support, we wouldn't be able to provide the vital technology to our local community."