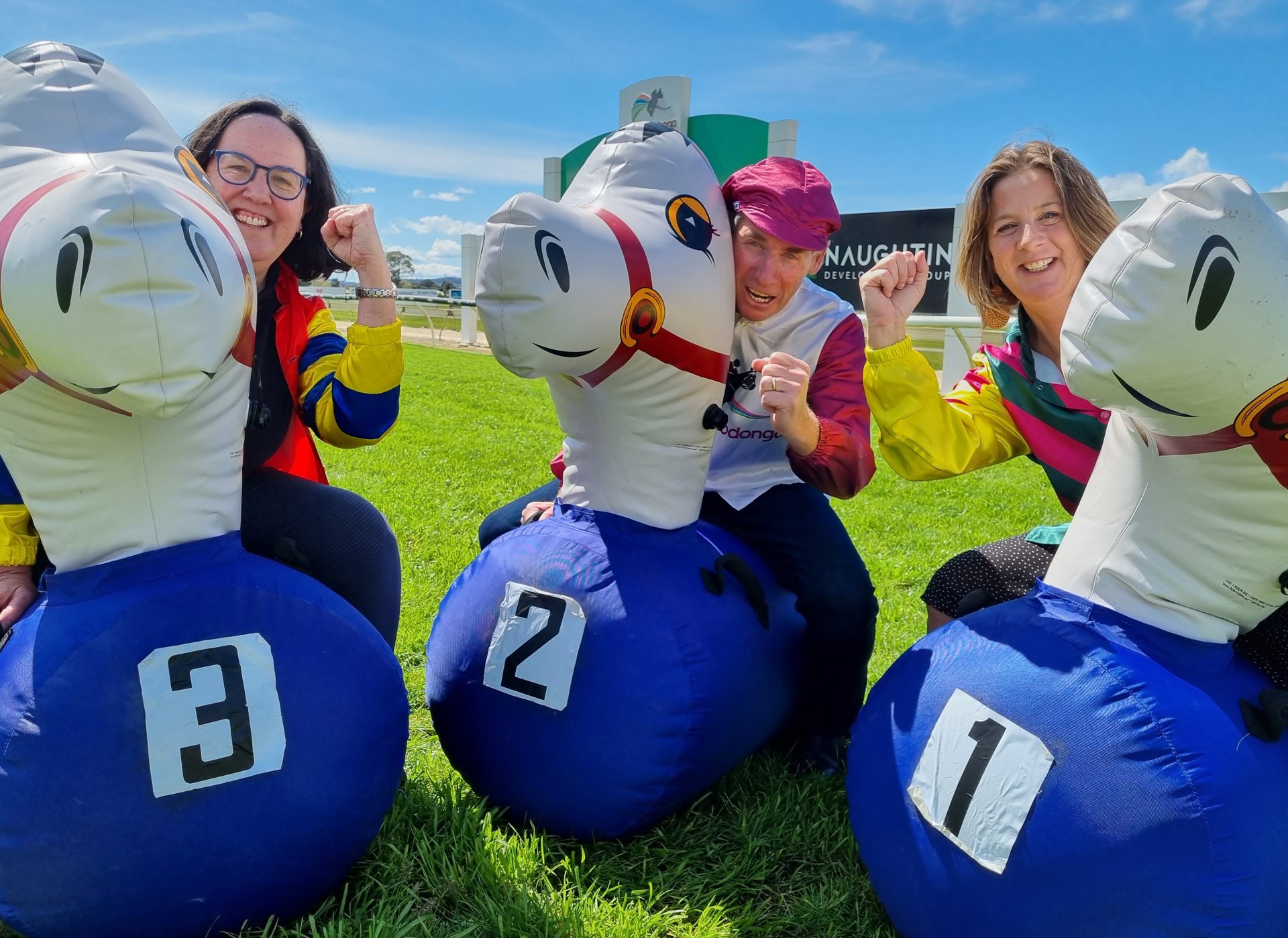 Wodonga Caulfield Cup Pony Hop off and racing
Hold your horses! The Wodonga Caulfield Cup Pony Hop is coming back in 2023.
Last held in 2019, the pony hop will see up to 12 community and business leaders race down the straight of the Wodonga Racecourse on blow-up horses.
The event will be held on Saturday, October 21 by the Albury Wodonga Regional Cancer Centre Trust Fund in partnership with Racing Wodonga.
Trust Fund board member Di Thomas said the pony hop was called off last year because of wet weather, and before that, as a result of COVID-19.
"We're so excited to be bringing back this wonderful community event that is really a big drawcard of the Wodonga Caulfield Cup Day," she said.
"All the money raised from this year's Pony Hop will go towards cancer research at the Albury Wodonga Regional Cancer Centre.
"There are almost 100 clinical trials being conducted by the Border Medical Oncology Research Unit which involve about 200 patients.
"It's so important that we continue to support this work so patients in our region have access to world-class clinical trials close to home and their loved ones."
The Trust Fund is looking for local businesses to sponsor an inflatable horse and to nominate its jockey.
Prizes will be awarded to the first three jockeys to cross the finish line.
Tickets are also available for a trackside marquee, from 12.30pm to 4.30pm with all proceeds going towards the Trust Fund.
For further information and tickets, click here