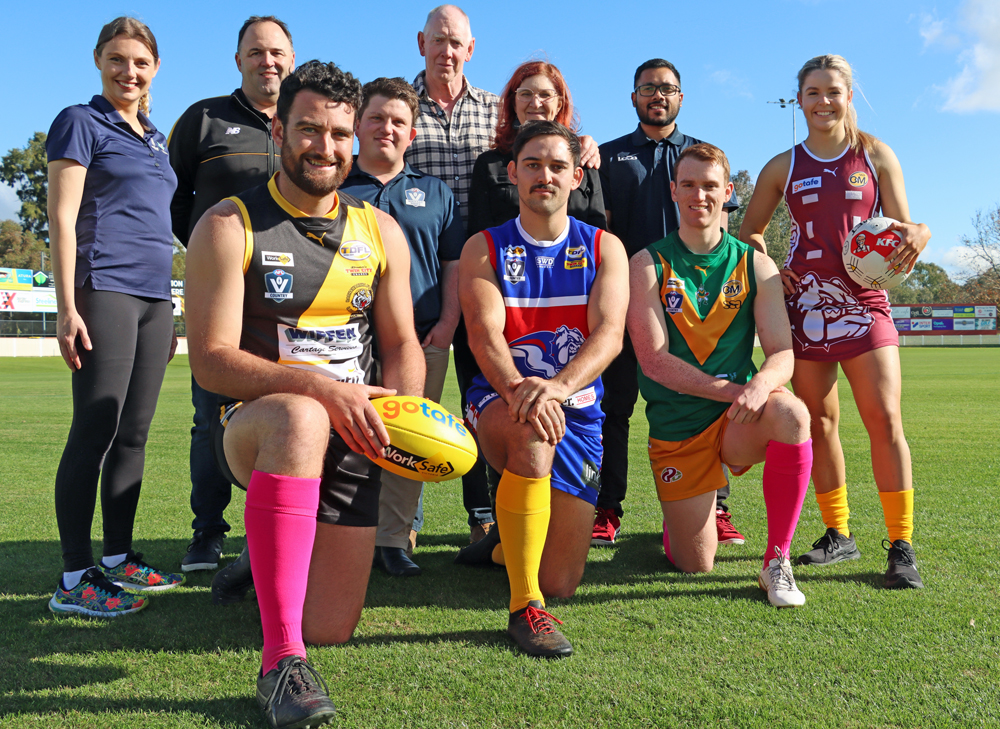 Clubs help Terry sock it to cancer
FOOTBALL and netball players will again step out in brightly coloured socks this season in support of the Albury Wodonga Regional Cancer Centre Trust Fund.
Terry Socks it to Cancer will kick off with the Ovens and Murray Football Netball League on June 10, followed by the Tallangatta District league on August 5 and Ovens and King on August 19.
Individual clubs including Benalla, Mansfield, Violet Town and Picola are also expected to take part.
Inspired by former Ovens and Murray champion, Terry Greaves, Terry Socks it to Cancer will see home teams wear bright pink socks, and away teams wear yellow, representing colours in the Trust Fund logo.
Colourful Terry Socks it to Cancer socks will also be sold at games.
The fundraiser was held for the first time last year and saw almost 40 football netball clubs, as well as umpires, help raise more than $31,378.
Mr Greaves, who is undergoing treatment at the cancer centre for metastatic melanoma, hoped to see similar success this year for new facilities and services to help local cancer patients.
"It was great to see so many clubs get involved last year and show their support," he said.
"It's so important to be able to access cancer treatment and support right here in our region.
"We all need to get behind the cancer centre so that it can help more people in the future."
Ovens and Murray general manager, Kane Arendarcikas, said the league was looking forward to wearing the socks again and contributing to a worthy local cause.
"The socks are a fun, simple way to get people thinking and talking about a facility that no doubt, they or someone they know has had to use at some stage," he said.
"Hopefully, that also means we raise some much-needed money for the cancer centre."
To make a donation to Terry Socks it to Cancer, click here