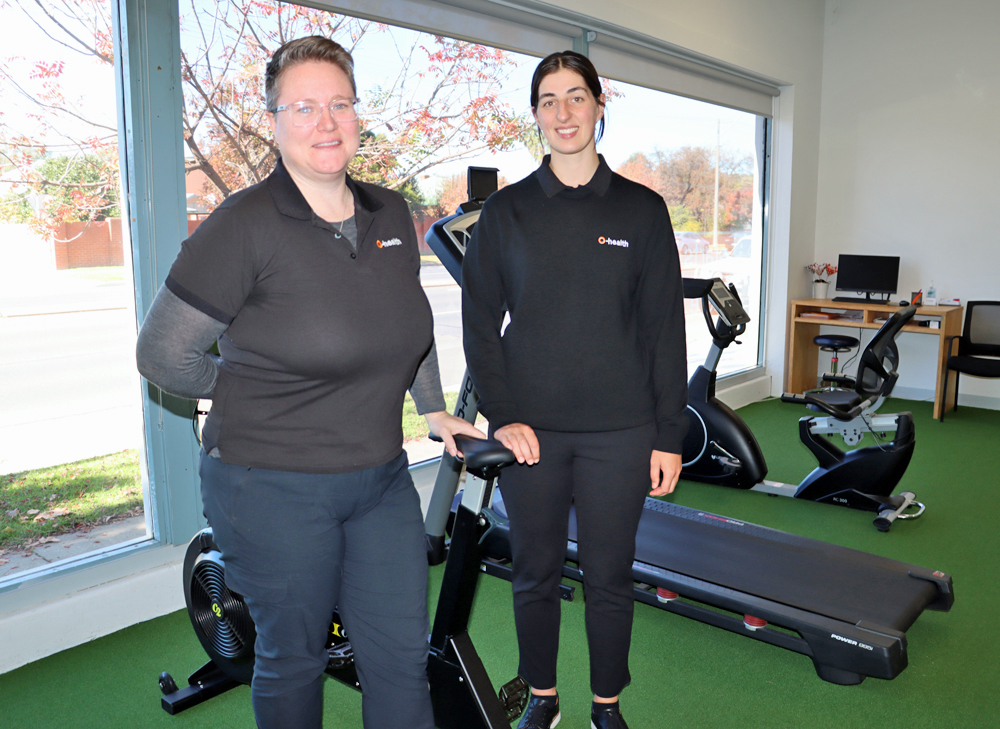 Patients seeing benefits of exercise
ONCOLOGY exercise programs offered through the Wellness Centre at the Albury Wodonga Regional Cancer Centre are helping an increasing number of patients with their recovery.
Run by O-health in Albury, the group and individualised programs are available to patients at different stages of their treatment.
The programs are provided free-of-charge, or at a subsidised rate, thanks to donations made to the Albury Wodonga Regional Cancer Centre Trust Fund.
O-health physiotherapist, Pip Hunt, said about 35 cancer patients have gone through group fitness classes, while about 10 patients had completed one-on-one sessions, over the past two years.
"Each person's goals are individual, but when they achieve those goals and don't need to come to physio anymore, that's one chapter they can lock away," she said.
"They're going back to playing sport in a team or running in the mornings, or going to the footy oval and kicking a ball with their kids."
Ms Hunt said there was some misinformation around what exercise cancer patients should be doing and how it will impact their recovery.
With guidance from health experts, Ms Hunt said exercise during cancer treatment can improve outcomes by up to 25 per cent.
"And we're not talking about people expecting themselves to do huge things," she said.
"By having a supportive physio or exercise physiologist who understands the process you're going through and the disease process and treatment process, we can work on maintaining muscle strength and cardiovascular capacity to better come through treatment."
To find out more about the oncology exercise programs, contact the Wellness Centre on (02) 6064 1562 or email [email protected]