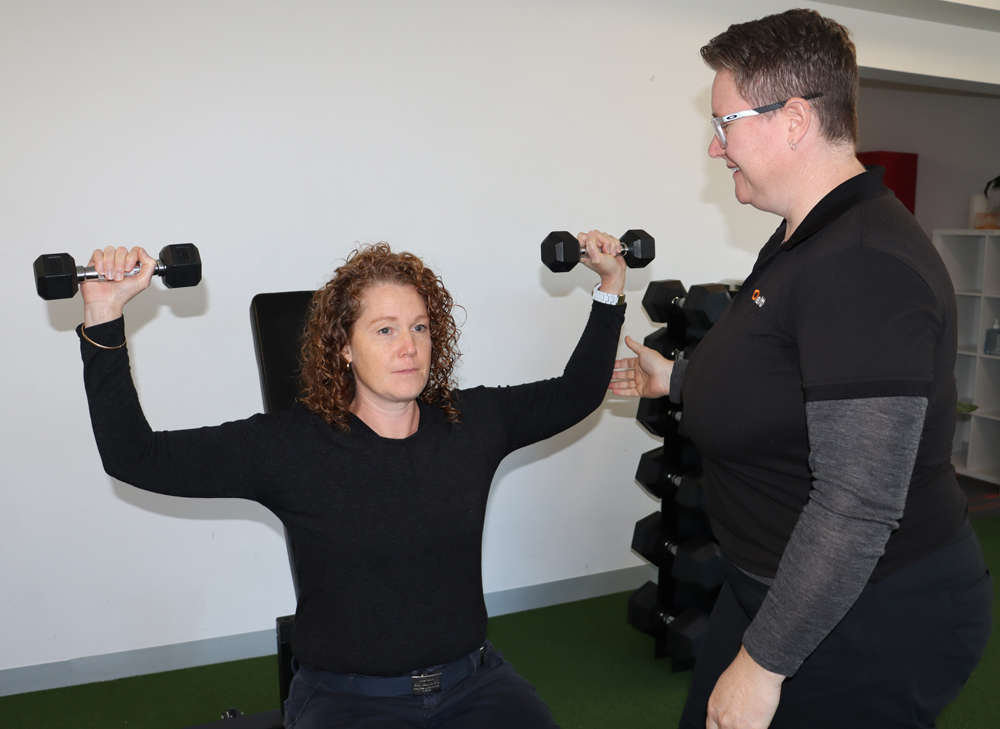 IT'S Friday morning, the radio is playing, and Narelle Niksic is dancing around the kitchen with her 11-year-old son.
While it might not seem remarkable to most, it's a moment the Wodonga mum will remember for the rest of her life.
Only a few months earlier, having just finished treatment for liver cancer, simple, everyday tasks like getting herself up off the couch was a struggle.
"My son, Noah, and I used to dance around the kitchen just listening to the radio before school," Narelle said.
"We've done it since he was about 18 months old.
"But for a long time, I couldn't see myself getting back to that point because my energy levels were so low and I just didn't have the strength.
"Earlier this year, we got there and danced in the kitchen, and I was like, wow, I'll never take this moment for granted ever again."
In July last year, Narelle was feeling tired and bloated, and made an appointment to see a GP.
A blood test revealed an unusually high liver count, and she had also started to develop jaundice and itchy skin.
A few days later, an MRI showed a tumour in her bile duct.
Needing highly specialised surgery, Narelle was sent to Melbourne to have her bile duct removed, along with her gall bladder and a large part of her liver.
She spent almost three weeks in St Vincent's Hospital before being sent home and placed in the care of the Albury Wodonga Regional Cancer Centre.
"At my first appointment with (oncologist) Dr Kerrie Clarke, she told me it was a rare type of cancer and we got it at stage one," Narelle said.
"She said that I was so lucky that I showed symptoms because if I hadn't, we would've been having a completely different discussion."
Without treatment, Narelle was told there would be a 70 per cent chance of the cancer returning.
With treatment, the likelihood falls to 30 per cent.
Narelle was placed on a six-month course of oral chemotherapy which she completed in March.
While cancer-free, Narelle continued to struggle with the fitness and strength she lost during treatment.
She spoke to Wellness Centre Coordinator, Ben Engel, who put her in touch with O-health physiotherapist, Pip Hunt.
After just a few one-on-one sessions with Ms Hunt, Mrs Niksic said she had regained enough strength to join a group fitness class funded by the Albury Wodonga Regional Cancer Centre Trust Fund.
"It was such a sense of relief to come in here and know that you can do that little bit more to help yourself," Mrs Niksic said.
"When I first came in, I couldn't lay down on the weight bench or get up off it."
In addition to the help of counselling sessions provided through the Wellness Centre, Narelle said she was on the way to regaining her strength and establishing a "new kind" of normality.
"It's bittersweet because I'm on the road to coming back not just for myself, but as a mum as well," she said.
"To see my kids' faces now and see that they've got trust in the process, and their mum is getting better, and the pressure is being taken off my husband, is massive."