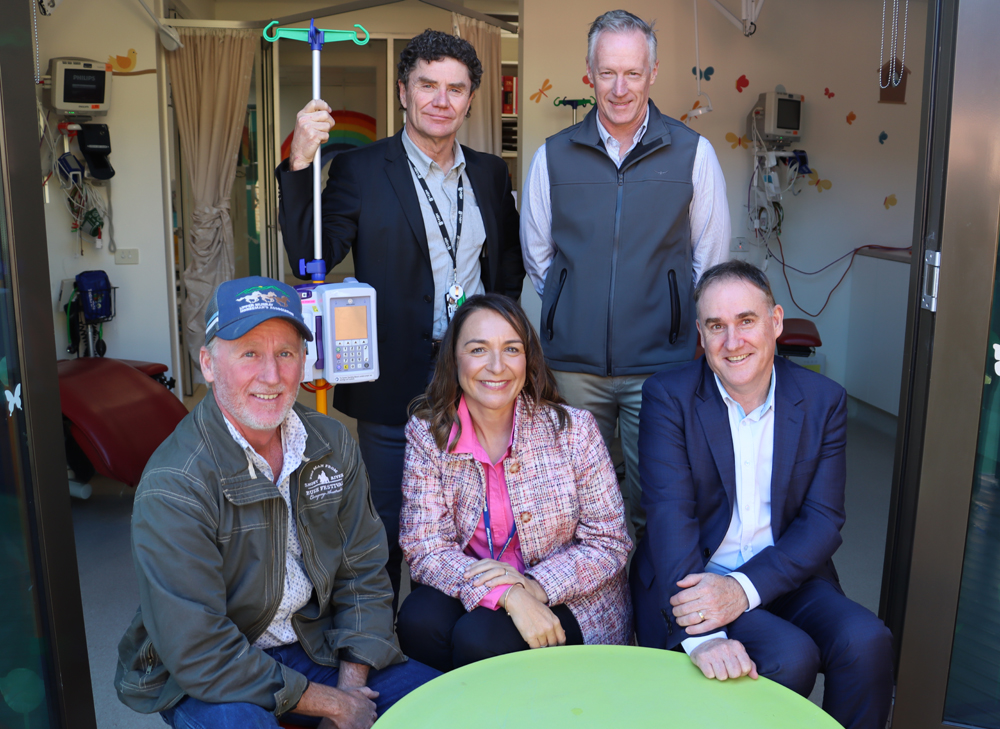 Role supporting families of children with cancer
FAMILIES of children with cancer will benefit from the appointment of an Albury-based nurse dedicated to making their journey a little easier.
Joanna Owen is the region's first Paediatric Cancer Care Coordinator based at Albury Hospital and the Albury Wodonga Regional Cancer Centre.
The role, made possible through a $330,000 commitment from the Albury Wodonga Regional Cancer Centre Trust Fund, will help coordinate paediatric cancer care close to home where safe to do so.
Mrs Owen has more than 25 years of paediatric nursing experience and hopes to help keep more families connected while children undergo cancer treatment.
"I'm hoping they get to have more care near home, they get to stay home for longer periods and they feel supported and safe when they're here," she said.
"It's also about facilitating them back to school and back to their normal life, while still having the very best opportunity and outcome."
Mrs Owen said it was "always her dream" to work with children with cancer.
After finishing school in Albury, Mrs Owen studied nursing in Sydney before securing a job in paediatric oncology at the Children's Hospital at Westmead.
She worked there for six years and after beginning a family of her own, moved back to the region to work in paediatrics at Albury Wodonga Health.
While paediatric cancer treatment is typically provided in Melbourne, Mrs Owen has worked with the Royal Children's Hospital and Monash Health to provide some shared care locally.
This includes maintenance chemotherapy and symptom management provided through the Albury children's ward.
The role of paediatric cancer care coordinator has been created with the support of two major donors – the SS&A Club Albury, and Danny and Caroline Phegan and family.
The SS&A club will provide $60,000 a year, and the Phegans $50,000 a year, as part of a three-year pledge.
Mrs Owen said the role would expand on the current shared program, and would assist families from right across the Albury Wodonga Health catchment, as well as those serviced by Northeast Health Wangaratta.
"Recently we had a local paediatric cancer patient come in to the emergency department feeling increasingly unwell with some concerning symptoms," she said.
"Having this role meant that I, liaising closely and in real time with the treating team at Royal Children's Hospital and the local paediatric team, could help facilitate an urgent MRI here locally instead of the child and family having to travel to Melbourne.
"I think sometimes families feel like there's two separate worlds at play and when they're in Melbourne, they don't know how they can bring that world up here.
"I want to show them that they're safe and supported up here because there's a team of people who know what they're doing.
"We have that well established link with their teams in Melbourne and we can give them that standard of care here, in our region."
Trust Fund board member, David Baker, welcomed Ms Owen's appointment as a boost for paediatric oncology services and supportive care in the region.
"It's a lot of stress and very disruptive for families when you've got to travel to Melbourne for all of your treatment," he said.
"To be able to have somebody like Joanna coordinate more treatment locally, including facilitating telehealth between our local specialists and specialists in Melbourne, and reducing some of the travel and difficulties with accommodation, will be invaluable."