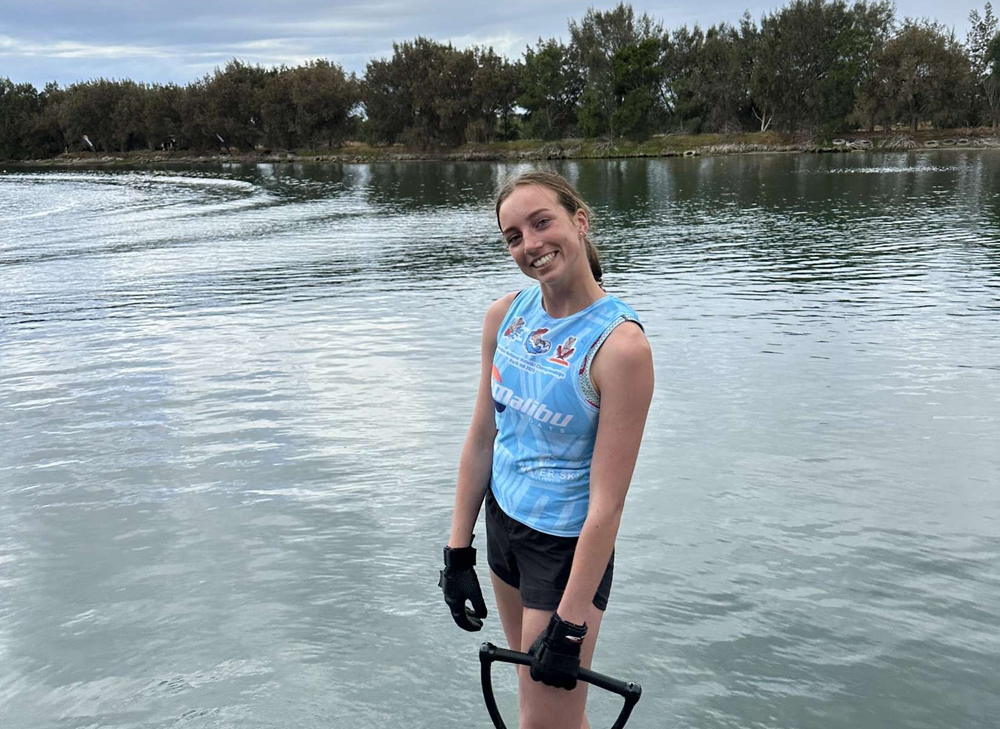 Grateful for
"

gold class

"

treatment
For Border teen, Georgia Pigdon, one of the worst parts of having cancer was the time she had to spend away from home, and her family and friends.
After only just having turned 14, and being diagnosed with Hodgkin Lymphoma, Georgia was required to have her first round of chemotherapy at Westmead Children's Hospital in Sydney.
The Trinity Anglican College student was nearly at the end of the four-week cycle in September, 2020 when her white cell count plummeted and she was stuck in Sydney for another two weeks.
This is when mum and Albury vet, Dr Renee Pigdon, noticed her daughter, the Dux for her year level, began to struggle with being so far away from her family, friends and familiar surroundings.
"She was just heartbroken," Dr Pigdon said.
"She missed home so much – she has so many sporting commitments here, she's an extremely good student, a social butterfly and environment is everything to her.
"She said, 'Mum, I can't do this anymore. I'm not whinging about the treatment, I know it's got to be done, but I just hate being away from home'."
Travelling away for treatment was not only hard for Georgia, but for her whole family.
Dr Pigdon had to abandon her work as the owner operator of Petfocus Vetcare in Lavington, as did her husband, Murray, as the Managing Director of Davis Sanders Homes.
They left their six other children at home, with the older ones caring for their younger siblings.
"The younger kids were so traumatised of course by Georgia being away, but by both parents being away most of the time for that period too," Dr Pigdon said.
With consideration given to her special circumstances, Georgia was able to complete the remainder of her treatment at the Albury Wodonga Regional Cancer Centre.
It meant that she could have treatment in the morning and still go to school that day.
She could also continue to pursue her passion for dancing, and was surrounded by family and friends when she needed them most.
"I was so excited when I heard I could have my treatment here, but I didn't think it would be as good as it was," Georgia said.
"I was able to go in for a few hours and then be out to go back to life as normal."
In a bid to give back to the facility that helped them so much, Mr and Mrs Pigdon signed up their businesses as Corporate Friends of the Albury Wodonga Regional Cancer Centre Trust Fund.
Both Petfocus Vetcare and Davis Sanders Homes have committed to becoming Shine supporters of the Trust Fund for the next three years.
Dr Pigdon said it was already a cause close to her heart after her mum passed away from lung cancer in 2009, aged 57.
"There was no support here at that time and we just had this constant battle of driving her to and from Sydney and Melbourne," she said.
"I don't think people understand how incredible a resource this cancer centre is until you actually have to go away and have treatment, and to see what the metropolitan facilities are like compared to here.
"And it's not just about the facility, but the incredible staff too.
"It's gold class really, and makes a huge difference to have it right here in our backyard."