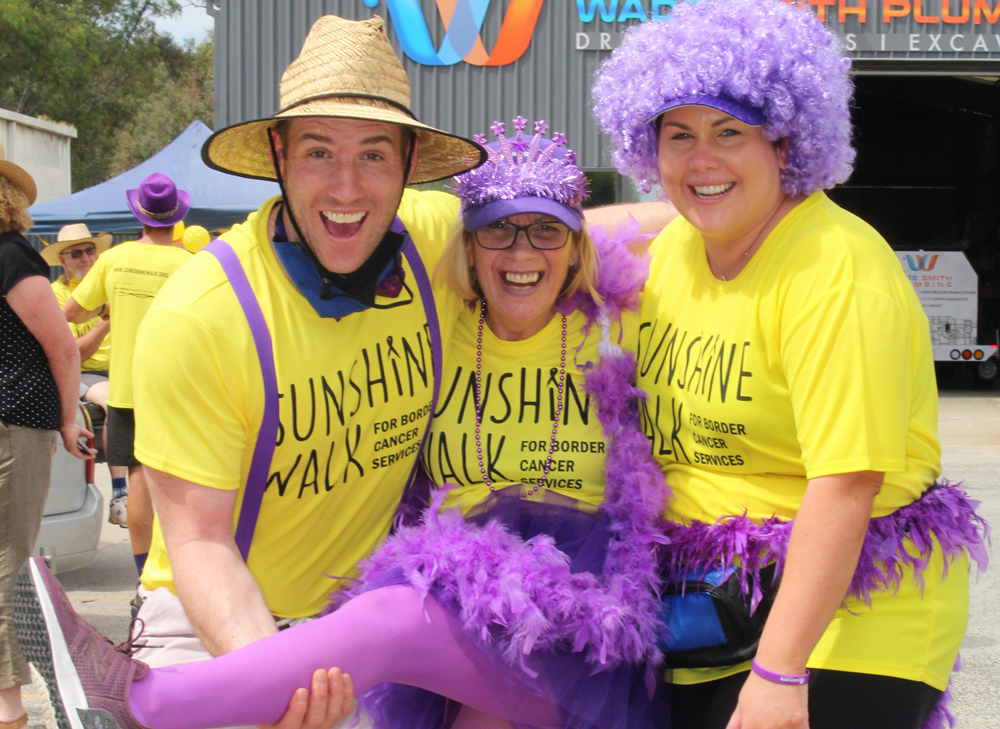 Support mounts for the Sunshine Walk
Teams from across the region including Howlong, Culcairn and Bright have signed up for the Sunshine Walk on Sunday, November 7.
The walk this year offers the option of either a joint community walk starting and finishing at Albury's Noreuil Park, or a DIY walk at a location of your choice.
Many teams from Albury-Wodonga's outlying region have selected to complete the DIY option so they have the chance to walk and raise funds and awareness in their own communities.
All money raised will go towards new facilities, services and research at the Albury Wodonga Regional Cancer Centre.
With more than 20 team members signed up, TVN On-Country became one of the lead fundraisers early on in the Sunshine Walk campaign.
Team captain, Sian Cater, said unfortunately many staff at the Indigenous-owned construction company knew someone who had been touched by cancer.
"Over the years we have seen that cancer changes more than just a single person, it changes entire families and social fabrics," she said.
"Parents who lose their child, children who lose parents or grandparents, husbands who lost their wives, or someone who has lost their best friend or sibling to this illness.
"Unfortunately most people's lives are impacted in some way by this awful disease."
Ms Cater said TVN On-Country hopes to help in some small way so that one day, nobody will be filled with dread when they or a loved one is told, "You have cancer".
To register for the Sunshine Walk, or for further information, click here