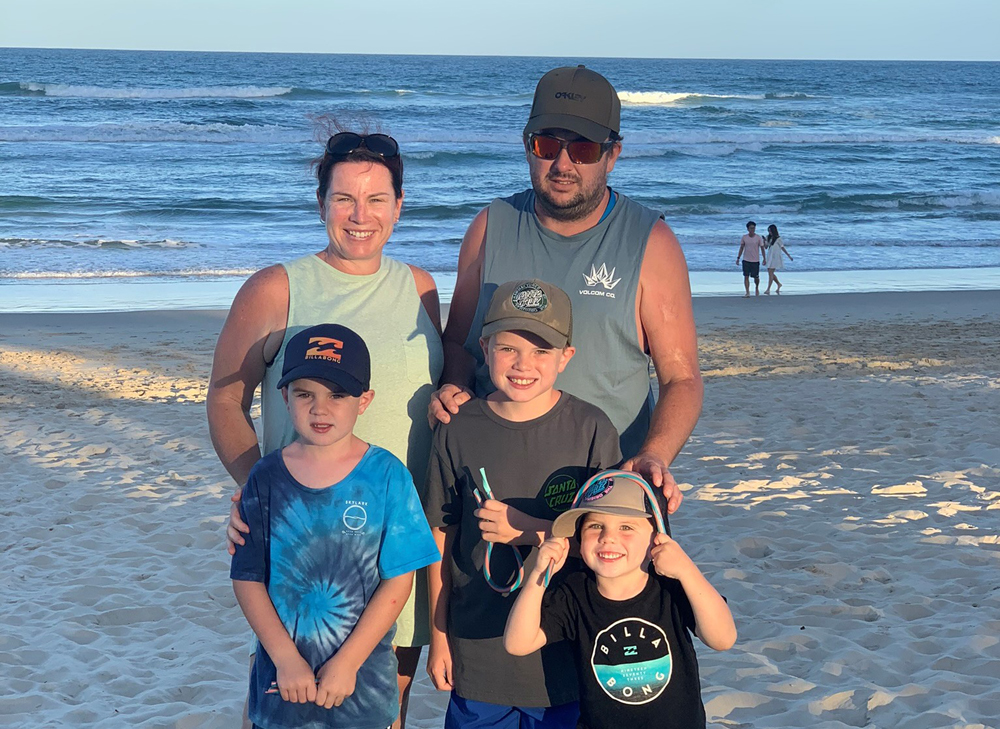 Megan faces run challenge in honour of brother
AFTER completing two half marathons, Megan Brookes "toyed with" the idea of one day running a full marathon.
It wasn't until her older brother, Shannon, was diagnosed with throat cancer that she found the courage to commit to the 42.2km challenge at the Melbourne Marathon Festival in October.
"I remember one specific day I visited Shannon in hospital and he was in quite a bit of pain, and said to me that he wouldn't wish it upon anyone," Megan said.
"I thought to myself when leaving the hospital don't take things for granted and do what you can while you can, even if it means stepping out of your comfort zone."
Megan signed up to the marathon almost immediately after leaving the hospital.
As part of her run, the Chiltern mum is able to raise money for her chosen charity, with the Albury Wodonga Regional Cancer Centre Trust Fund being an obvious choice.
"I have read and heard so many touching stories from people who have, or have had, loved ones go through treatment at cancer centre and they have all mentioned how lucky we are to have it in our regional area," she said.
"I know Shannon and his family can't thank the AWRCC enough for all the support and professionalism they were shown through some pretty trying times.
"I am still questioning myself about this crazy decision, but I think, knowing why I am doing it and hopefully raising some money along the way, will get me across the finish line."
To support Megan's fundraising efforts, click here