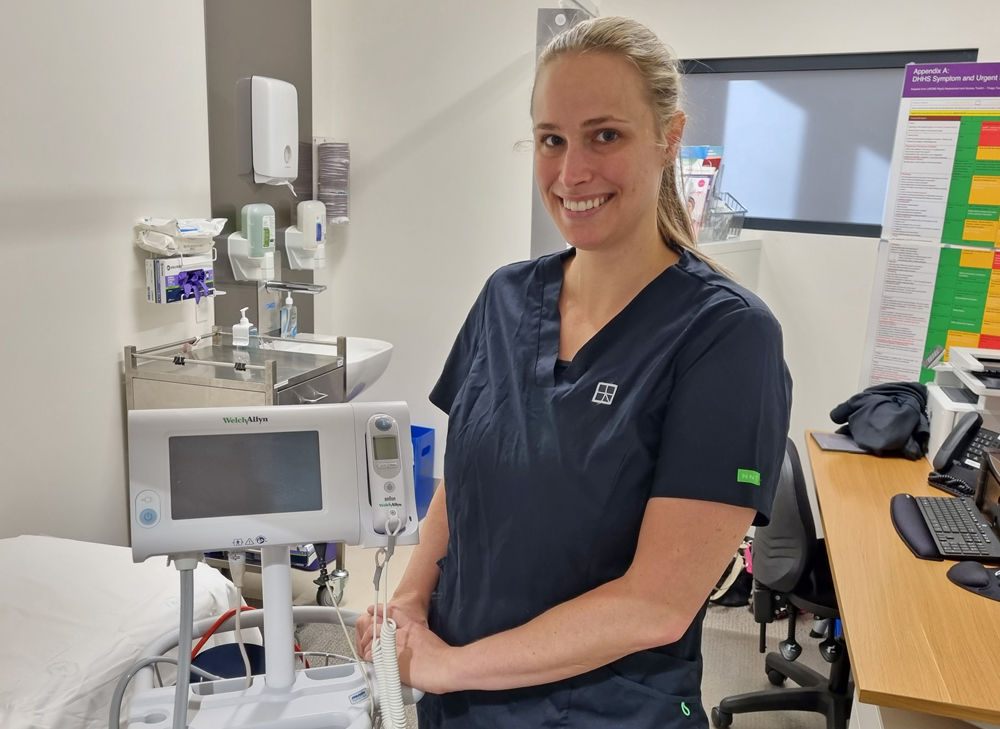 Nurse clinic saving patients a trip to ED
A NEW service at the Albury Wodonga Regional Cancer Centre is helping patients manage symptoms of their cancer treatment before they escalate into an emergency.
Since January, more than 150 patients have sought the help of the Oncology Nurse Clinic provided by Ramsay Health Care.
Nurse practitioner, Tamara Adams, said the clinic provides support, advice and treatment for anyone suffering from the side effects of chemotherapy.
"If they're having symptoms from their treatment, they can call and we can give them advice or bring them in for an assessment," she said.
"The aim is to try and manage our patients as best we can as an outpatient, and to keep them out of the emergency department if we can."
An oncology nurse clinic was first trialled at the cancer centre in 2019, however, the COVID-19 pandemic meant that there weren't enough staff resources to keep it going.
Mrs Adams has been able to step up to the nurse practitioner role after securing a $20,000 scholarship through the Albury Wodonga Regional Cancer Centre Trust Fund to complete a Master in Nursing Practice.
The scholarship was supported by the 2019 Berringa community morning tea, which raised $26,000.
Mrs Adams said her training has enabled her to provide early management of symptoms such as nausea, diarrhoea, vomiting and fever, as well as medication advice.
This is particularly important when, during the pandemic, cancer patients may not feel comfortable attending the emergency department and risk deteriorating further at home.
"It's not just about keeping patients out of ED, but about keeping patients out of hospital in general," Mrs Adams said.
"If we can manage them at home in a timely manner, it's better for the patients and also frees up our hospital resources.
"Also, it gives patients peace of mind knowing they've got someone they can call."
The Oncology Nurse Clinic is open 9.30am to 4.30pm, Monday to Thursday.
Patients are encouraged to phone the clinic on (02) 6064 1583 before presenting in person.