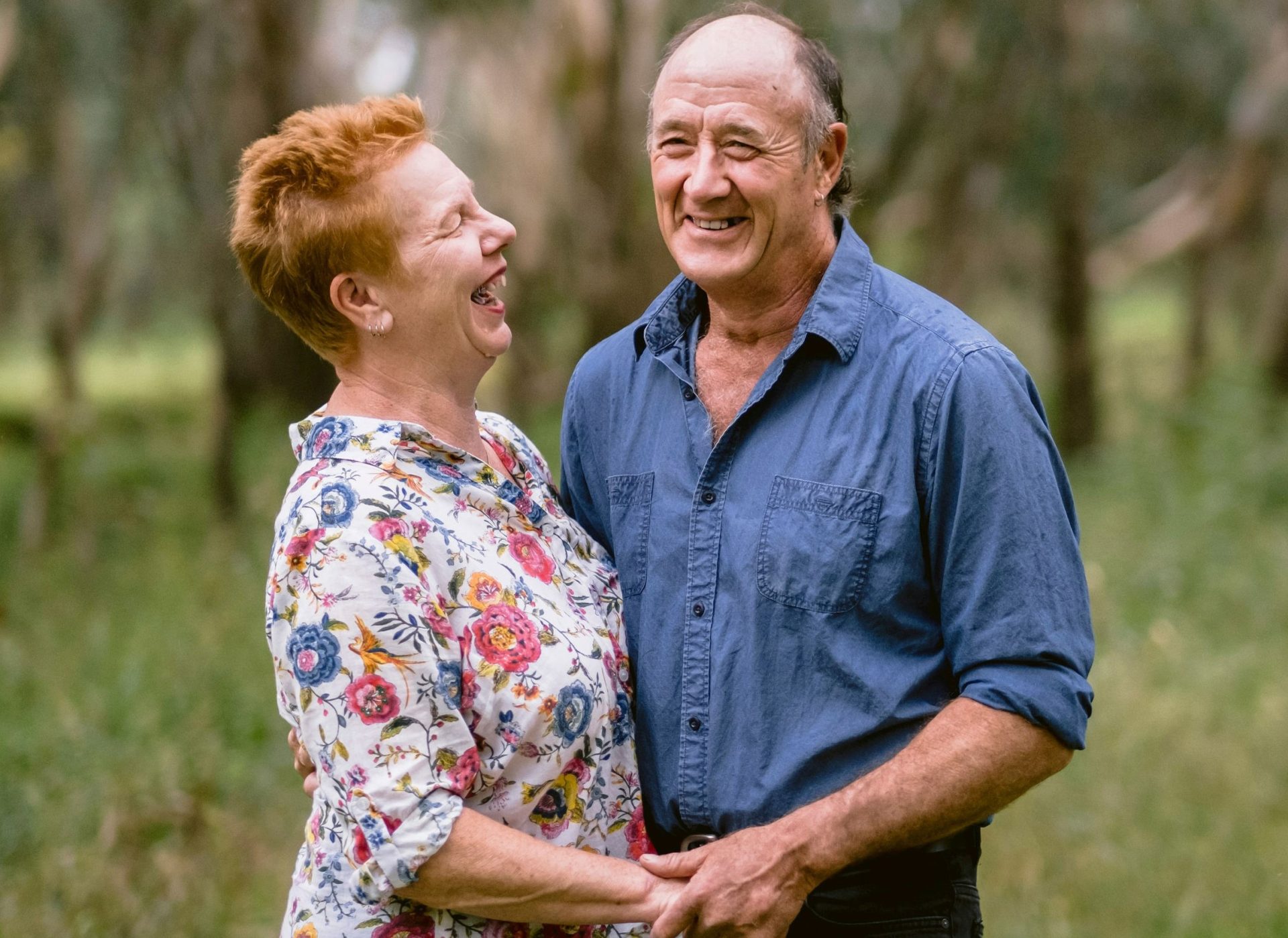 Thankful for care close to home
When Malcolm Oates was first diagnosed with cancer, he was advised by his surgeon to "live as though you haven't got it".
His wife Gail thought this was ridiculous at the time when their whole world had just been turned upside down and they were now "controlled" by medical appointments.
But with the Albury Wodonga Regional Cancer Centre just a short drive from their Barnawartha home, the couple was surprised to find that it was possible to continue to live life almost as normal.
"Mal has been able to continue to work while receiving treatment, which has been paramount in maintaining his mental health," Mrs Oates said.
"I have been able to support Mal through treatments, and still maintain the home front and continue to work.
"Family and friends have been able to provide direct support to us as needed, which is priceless and we'll be forever grateful.
"Life has been able to have a feel of normalcy due to being able to remain in our familiar surrounds.
"When everything seems out of our control, this means the world to us."
Mr and Mrs Oates were also grateful for services provided through the Wellness Centre.
While Mr Oates was provided with physiotherapy and dietetic vouchers, Mrs Oates undertook a mindfulness workshop to help her deal with the challenges of caring for a loved one with cancer.
"While mindfulness is a great skill to learn, the contact with other carers was a huge benefit to me, as I realised that I'm not walking alone in this situation.
"It was very comforting at the time that they all knew what I was going through."
Mr Oates, 60, was diagnosed with oesophageal cancer last September.
He has undergone chemotherapy, radiation and surgery, and is now on a course of immunotherapy.
As keen hikers, the couple jumped at the opportunity to take part in their first Sunshine Walk on Sunday, November 12, as part of Mr Oates' recovery.
They have entered as team "Wild Oates" and encourage others to join them for the five, 10 or 20km challenge in support of the Albury Wodonga Regional Cancer Centre Trust Fund.
For further information or to register, click here