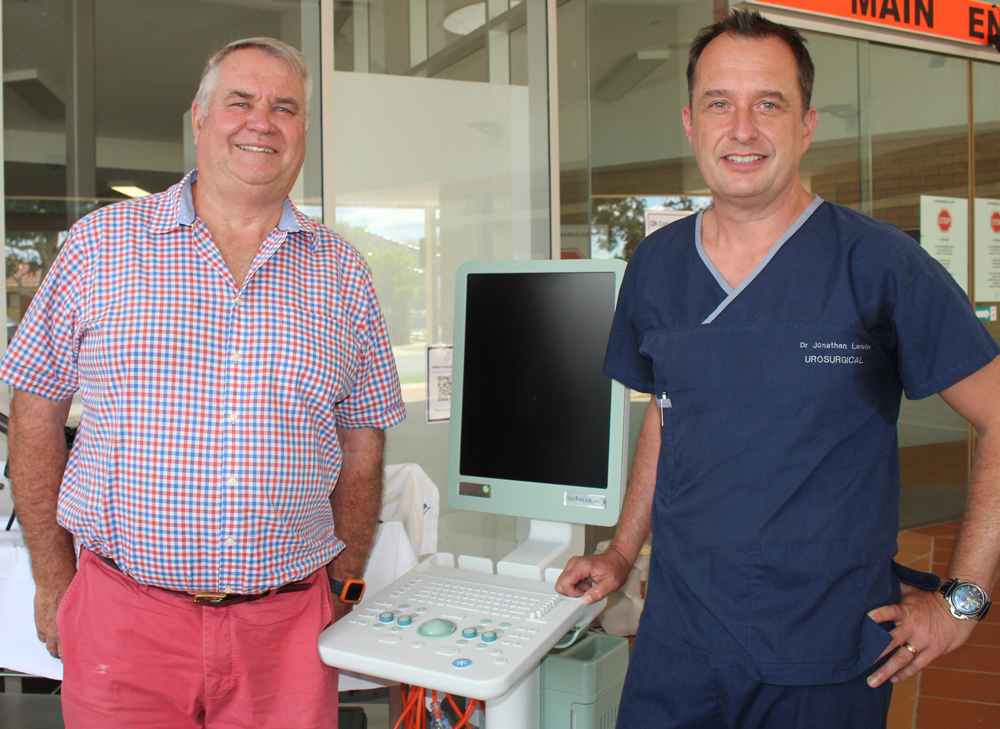 More than $300,000 will be spent upgrading prostate cancer equipment at Wodonga Hospital following a grant from the Albury Wodonga Regional Cancer Centre Trust Fund.
The Trust Fund has announced $256,500, donated by Tony and Jenny Horne of Rutherglen, for a new ultrasound machine, applications and transducers to reduce the time taken to diagnose and treat prostate cancer patients.
The equipment is the state-of-the-art and offers patients in the region access to world-class diagnostic and treatment modalities.
A further $50,000, donated by the Murray Valley Centre, will also be invested in a stepper and stabiliser package to allow for ultimate image guidance ensuring biopsies are taken from areas of concern with absolute accuracy.
Trust Fund board member John Watson said the investment was expected to save at least five men a week from having to travel to Melbourne for scans or prostate cancer care.
"Existing equipment at Wodonga Hospital was used for 235 procedures last financial year and 274 the year before," he said.
"But this equipment has now reached the end of its lifespan and has to be replaced.
"Without this investment we were at risk of losing a vital service that enables hundreds of people a year to receive life-saving care close to home.
"This grant by the Trust totalling $307,600 will not only ensure the service continues to be provided locally, but will actually improve that service through more accurate scans and biopsies."
Urologist Dr Jonathan Lewin said the new generation equipment would potentially allow Albury Wodonga Health to offer Barrigel insertion.
"This is where a barrier gel is injected between the rectum and prostate to protect the rectum from the side effects of prostate radiotherapy," Dr Lewin said.
"This technique is only currently available through the private sector in the majority of Victoria, including the Albury-Wodonga region."
Albury Wodonga Health Chair Matt Burke thanked the Hornes for their significant contribution towards Border cancer services over a number of years.
He also acknowledged the Murray Valley Centre in Wodonga, which donated $50,000 from bingo proceeds last year before being taken over by Kirinari.