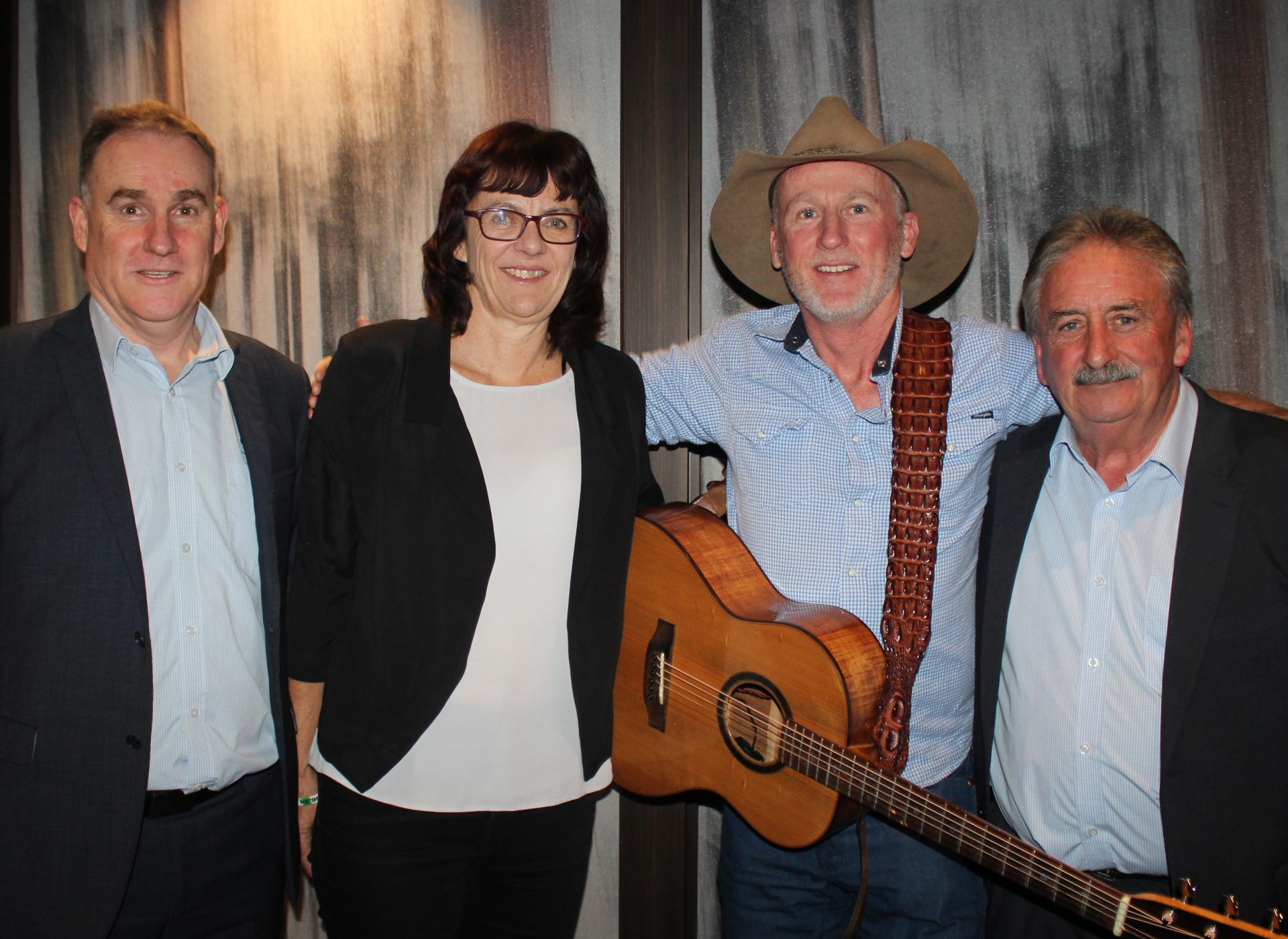 $330,000 project to support families through journey
With the support of two major donors, the Albury Wodonga Regional Cancer Centre Trust Fund has announced a $330,000 project to help families of children diagnosed with cancer.
The new position of Paediatric Cancer Care Coordinator will be created at the cancer centre following a $60,000 donation from the Albury SS&A Club and $50,000 from Danny and Caroline Phegan.
Both the SS&A Club and Phegan family have committed to providing an annual donation of the same value over three years to help support paediatric cancer patients and coordinate care, such as maintenance chemotherapy and symptom management if it is safe to do so, closer to home.
Trust Fund chair Michelle Hensel said the role was a first for the region, and would work closely with the Royal Children's Hospital and Monash Health to provide shared care locally.
"Paediatric cancer is rare with initial workup and treatment typically provided in Melbourne," she said.
"To have someone here locally that can answer questions or concerns will make a huge difference for families going through incredibly tough times."
SS&A Club CEO Gerard Darmody said his organisation appreciated the value of supporting local health care, especially when it came to children.
"We've been fortunate enough to have supported the children's ward over a number of years and feel privileged to continue to provide funding to enhance the services available in the Albury Wodonga region," he said.
Walla farmer and well-known country singer Danny Phegan said his family was proud to be long-time supporters of the Albury Wodonga Regional Cancer Centre.
"Ever since I lost my grandfather, Herb Freyer, to cancer, I've worked to support cancer-related causes to honour his memory, as well as the memory of many friends and family lost since," he said.
"To be able to contribute to a project like this, which will bring comfort to families during hard times, is a huge honour and something we hope to continue well into the future."
The Paediatric Cancer Care Coordinator will be appointed to a part-time role overseen by Albury Wodonga Health and the Royal Children's Hospital Paediatric Integrated Cancer Service.
Although based at the Albury Wodonga Regional Cancer Centre, the position will work with other coordinators across the state to provide support to regional patients.