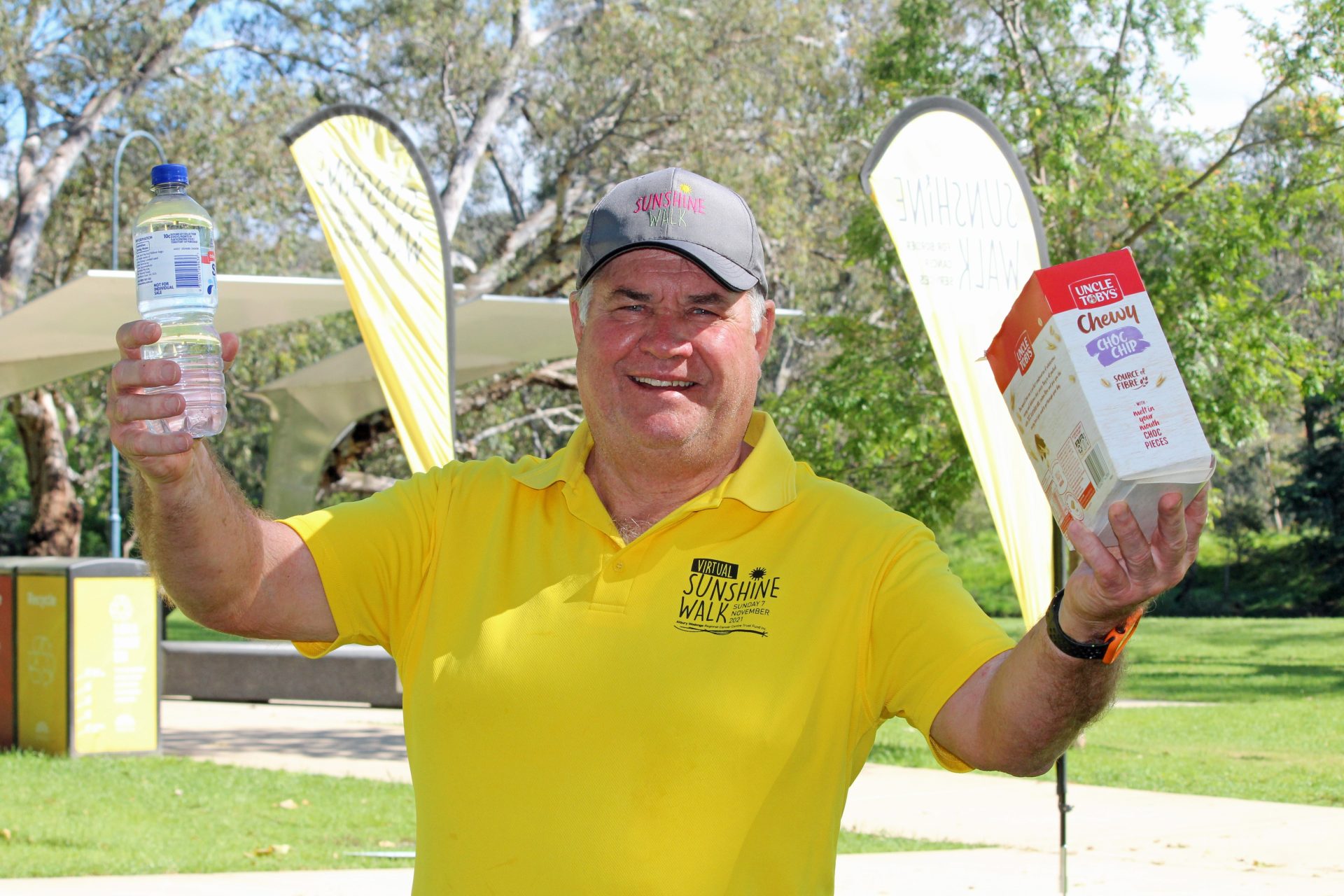 John steps down from Trust Fund board
Even after his resignation from the Albury Wodonga Regional Cancer Centre Trust Fund board, John Watson is still thinking of others and will play a vital role in local cancer research.
John, who was deputy chair of the volunteer board, recently stepped down after being diagnosed with pancreatic cancer.
He has been placed on a clinical trial, known as the Molecular Screening and Therapeutics (MoST) program, which aims to find the best treatment for rare, advanced cancers.
John said he felt encouraged by the trial run by the Border Medical Oncology Research Unit, and funded by the Trust.
"It's good to know that the trial is available to local people like myself because of the work we did and the funding we provided," he said.
"While it may not necessarily help me, it will help someone else in the future."
John joined the Trust Fund in November 2018, just over 12 months after he lost his wife, Christine, to breast cancer.
Both he and Christine had previously fundraised in support of the Breast Cancer Network Australia, but Mr Watson was later drawn to the Trust Fund because it is a 100% local charity.
"The funds that we raise here, stay here," he said.
"We know that people work so hard, not just in Albury Wodonga but our whole region, and the money stays local to fund four key areas of equipment, staff training and development, research and the Wellness Centre to benefit people in our community."
After assisting with fundraising activities, meeting with major donors and helping to fund numerous cancer projects and programs, John struggled to list highlights from his time on the board.
He said that's because every project supported by the Trust was important.
"I think that's the beauty of the Trust Fund," John said.
"We're not focused on one area, we're prepared to listen and evaluate every application that comes to us."
John served as a Wodonga City councillor for a total of 16 years and since his wife's passing, has been a regular blood donor.
Trust Fund chair Michelle Hensel thanked John for his service to the board, saying he has always put the community first in all that he has done.