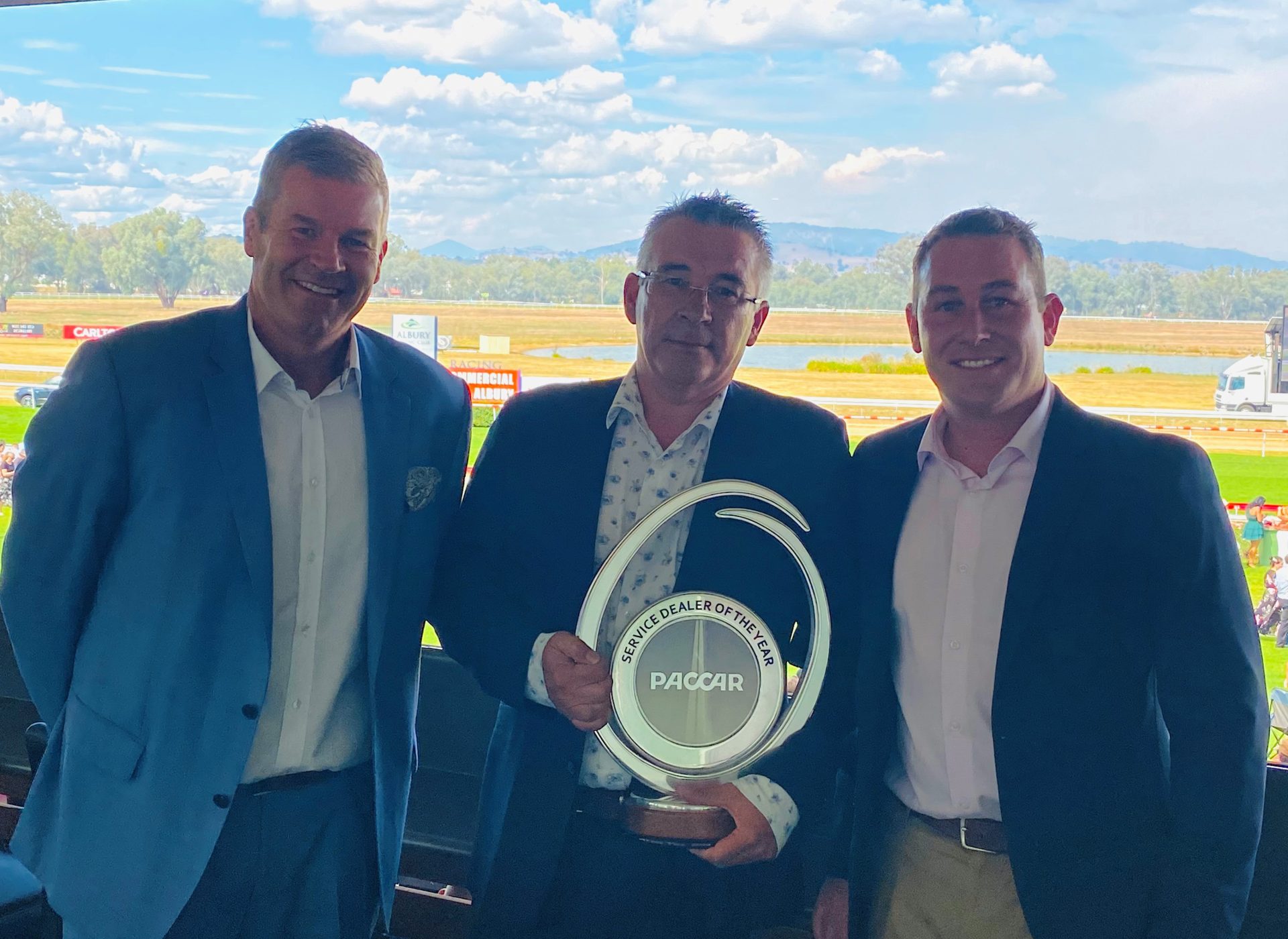 Twin City Truck Centre committed to helping centre shine
Twin City Truck Centre has always been passionate about "keeping it local".
It was this philosophy, and a love for the region and its residents, that saw the business jump at the opportunity to become a Shine Corporate Partner of the Albury Wodonga Regional Cancer Centre Trust Fund, in 2016.
Owner Chris Dziedzic believed it was imperative the business got on board, with every one of its employees being touched by cancer at one stage or another.
"It is so important to support this local facility and ensure that the community can receive expert care in their own region," he said.
Twin City Truck Centre is a multi-award-winning Kenworth and DAF dealership located in Wodonga.
Owners Chris Dziedzic and Justin Brooks have forged one of the best truck dealerships in the country and are proud to be able to give back to the community which all their team resides in.
As a testament to the strength of business in the area, and the region's prime location between Melbourne and Sydney, the business has expanded dramatically in the last 13 years.
Upon purchase in 2009, Twin City Truck Centre employed 37 staff.
Due to growing demand in the ever-increasing road transport industry, the Twin City Truck Group now employs over 140 local superstars under their umbrella, which also includes PacLease Wodonga, MAKE Finance Group in Albury and Twin City Graphics in Wodonga.
Having now contributed over $93,000 to the centre, they are committed to continuing to support both the facility and the region by remaining on board as a Shine Corporate Partner.