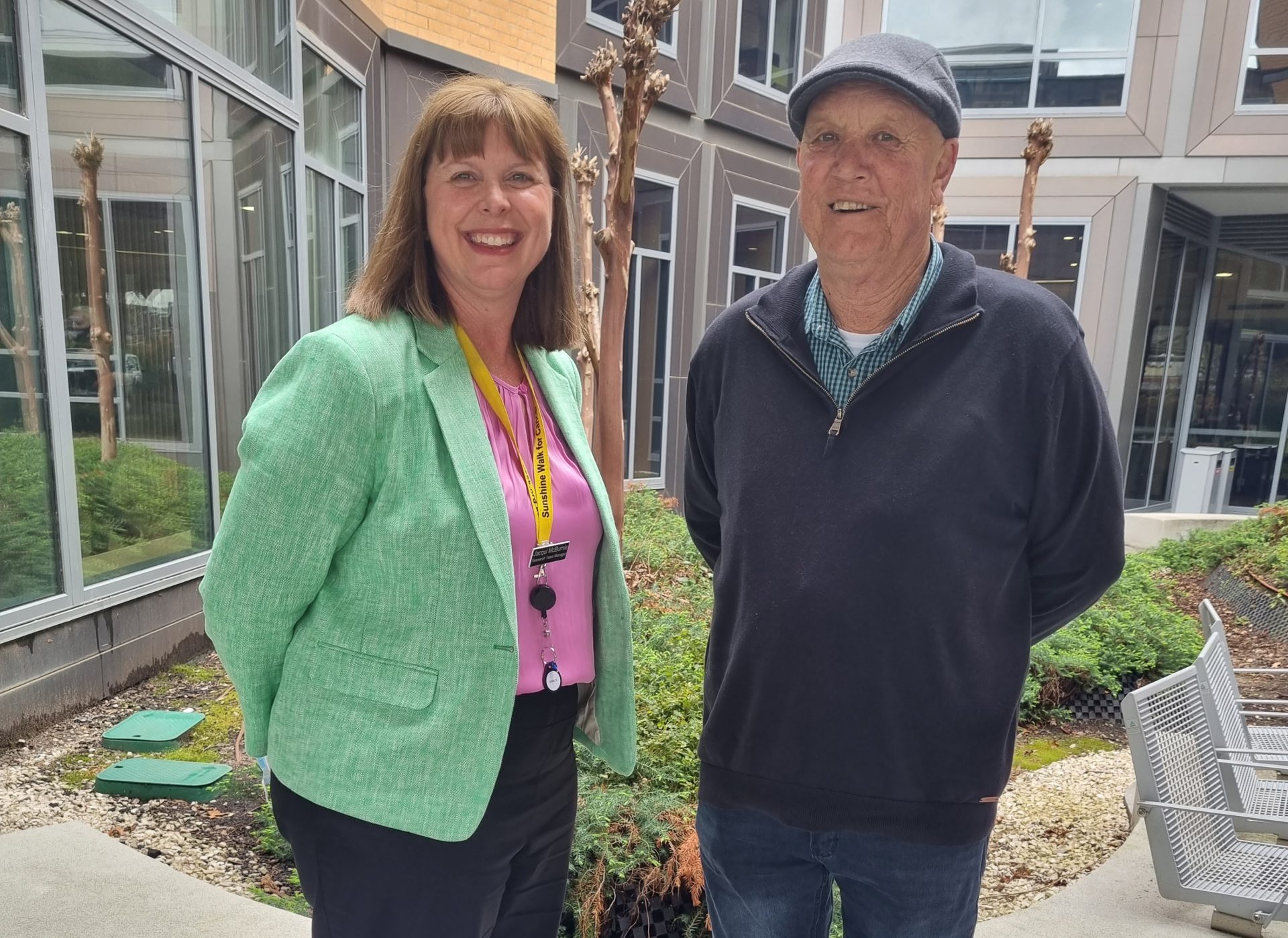 Pioneering work in pancreatic cancer trials
A world-first treatment for patients with advanced pancreatic cancer is being trialled at the Albury Wodonga Regional Cancer Centre.
The Border Medical Oncology Research Unit has been selected as one of 30 sites throughout Australia to participate in the ASCEND trial conducted by the Australasian Gastro-Intestinal Cancer Group (AGITG).
It involves the new anti-cancer agent called CEND-1, being given to patients with advanced pancreas cancer in combination with standard chemotherapy.
The trial is one of the first in the world with this new agent aimed at prolonging survival.
CEND-1 works to break down dense reactive tissue, called stroma, around the pancreas cancer and is thought to enable better deliver of chemotherapy to the cancer cells.
Assoc/Prof Christopher Steer, who is leading the study at BMO, said the initiation of the ASCEND trial represents an important step trialling a new treatment option for patients with advanced pancreatic cancer.
"In the laboratory and in the first trial that was completed, the drug was safe to give with chemotherapy and there was a suggestion of better responses to chemotherapy, but it is early days," he said.
"Potentially that's an important step forward, but we await the results of this trial."
Cancer patient, Ian Doust, has agreed to take part in the local trial in the hope that it will improve treatment in the future.
"I was happy to go on to the trial as it might not just help me but could help others," he said.
"It's great to be able to go onto an important trial like this in our own region and I am very happy that my medical oncologist was able to offer it to me."
The ASCEND trial aims to enrol 125 patients around Australia.
To be eligible for inclusion in the study, patients must meet certain criteria including having recently diagnosed advanced pancreas cancer. They may not have had prior chemotherapy treatment.
The BMO research unit has been participating in cancer research for more than 20 years.
Co-director of the research unit, Dr Richard Eek, said it was important to bring clinical trials to regional patients with cancer.
"Border Medical Oncology Research Unit has won many accolades and brings cutting edge cancer trials to our region," he said.
"Cancer survival rates continue to improve, and research is a critical part of improving outcomes.
"The ASCEND trial is an example of world class care available on our doorstop."