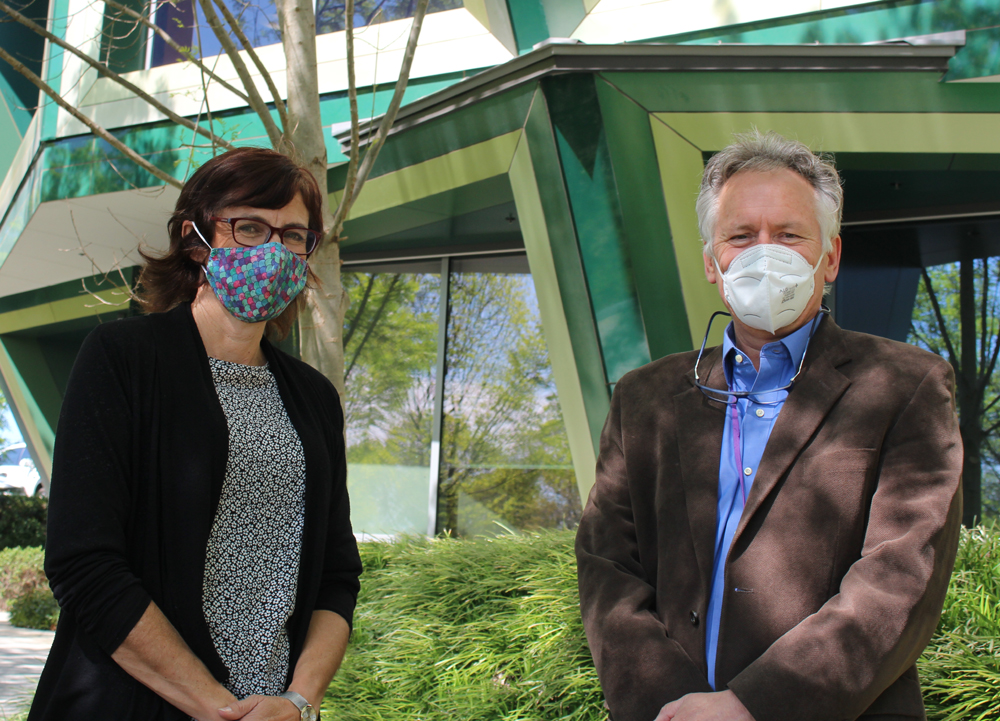 Funding for new clinical trial program
A NEW clinical trial program aimed at finding the best treatment for rare, advanced cancers is now underway at the Albury Wodonga Regional Cancer Centre.
The Albury Wodonga Regional Cancer Centre Trust Fund provided a $27,500 grant to the Border Medical Oncology Research Unit to allow it to become the first regional site to sign up to the Molecular Screening and Therapeutics (MoST) program currently underway in 10 metropolitan centres throughout Australia.
The program, overseen by Australia's Genomic Cancer Medicine Centre, Omico, at the Garvan Institute of Medical Research in Sydney, will recruit 50 Border patients with metastatic cancer.
It will see molecular testing conducted on their previously removed and stored tumours with the aim of providing more targeted treatment and intervention.
Omico Chief Executive Officer and Director of The Kinghorn Cancer Centre, Professor David Thomas, said the MoST program had a focus on rare and uncommon cancers, but recently expanded to include major cancer types with high mortality rates, including lung, blood and pancreatic cancers.
"Dedicated to using tumour genomics to improve the understanding, early detection, prevention and management of cancer, Omico uses tumour genomic to identify new therapeutic opportunities for individual patients, with a view to improving outcomes in families affected by cancer," he said.
"Despite being individually uncommon, when combined, rare or less common cancers account for 30 per cent of cancers diagnosed, and up to 50 per cent of cancer deaths.
"The reasons for the high mortality rates for rare and less common cancers include lack of focused multidisciplinary care, incorrect or delayed diagnosis and lack of access to new and emerging treatments."
BMO oncologist Dr Richard Eek said participation in the MoST program would provide Border Medical Oncology patients access to much-needed testing which could identify new and better forms of treatment.
"There is currently sometimes  a divide between what is accessible in the major cities and those that can fund this personally on the one side, and regional oncology centres and those patients that cannot afford to self-fund these tests on the other," he said.
"Funding by the Trust for this purpose will hopefully bridge this gap.
"Border Medical Oncology Research Unit has a portfolio of trials bringing state of the art treatments to our patients.
"Joining the MoST program is an important moment for our patients."