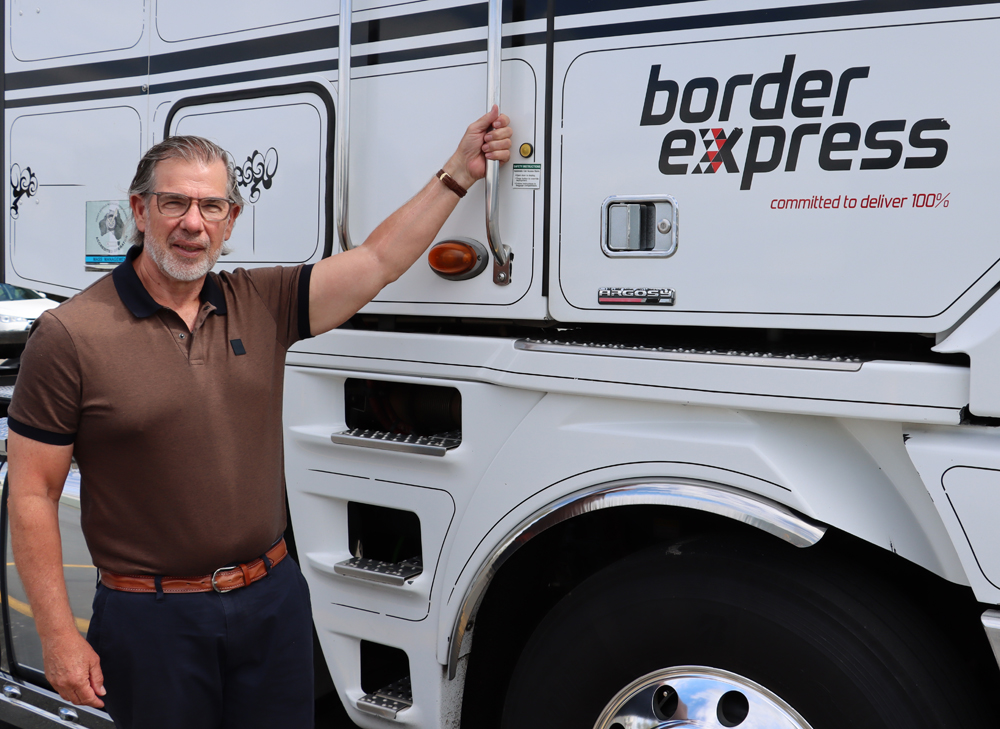 Border Express shines a light on cancer
Albury-based transport company, Border Express, has committed to being a top level supporter of the Albury Wodonga Regional Cancer Centre Trust Fund for another three years.
Having donated $90,000 over the past six years, the family-owned and run business has agreed to continue as a Shine supporter of the Trust Fund at least until 2025.
The commitment represents an investment in local cancer services of $15,000 per year for the next three years.
Director, Geoff Luff, said Border Express was proud to support what he described as a "fantastic facility" for the Albury-Wodonga region.
"We're very pleased to be involved because as a family, we were touched by cancer before the centre was here," he said.
"We know how important facilities like this are for people living in regional areas.
"From a community perspective, I think businesses in Albury-Wodonga need to get behind these things.
"We remain committed to supporting the cancer centre."
Border Express is a national transport and distribution services company with a strong capital city and regional network.
The business was founded by Mr Luff's father, Max, in 1981 and now employs 1500 people across Australia.
It is one of the few privately-owned transport organisations of its size in the country.
If you would like to join Border Express in becoming a corporate partner with the Trust Fund, please phone (02) 6064 1538 or email [email protected]