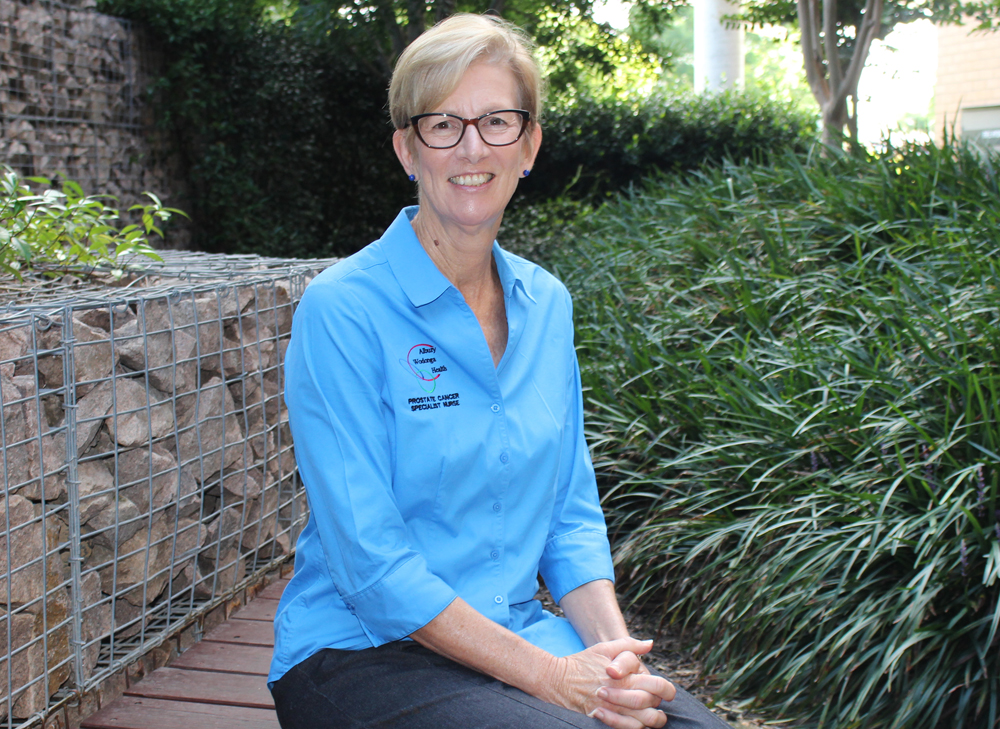 Cindy offering prostate cancer care
Border prostate cancer patients and their families can now access specialised support, thanks to the introduction of a prostate cancer specialist nurse at the Albury Wodonga Regional Cancer Centre.
Cindy Shaw has joined the Prostate Cancer Foundation of Australia's Specialist Nursing Service to offer support to more than 3600 men across the Albury Wodonga region living with prostate cancer.
Ms Shaw, who previously worked in research at the cancer centre, said she was motivated to become a prostate cancer nurse because she knows many men struggle to navigate the system and get the right support.
"I'm passionate about improving the health of regional Australians and working with local men and families by sharing my knowledge to help them through this journey," she said.
"Knowledge opens doors – and those doors can lead to better understanding of treatment options, accessing clinical trials, physical and emotional support, confidence, peace of mind, better management of side effects and mental health, and other practical assistance.
"As we continue to navigate COVID-19 restrictions, we are also available to support men via telehealth to ensure continued care during this critical time."
According to the Prostate Cancer Foundation (PCFA), prostate cancer is the most common cause of cancer in Australian men with around 18,000 new diagnosis each year, including 280 in the Albury Wodonga region.
Sadly about 3300 men die from the disease annually.
PCFA CEO, Professor Jeff Dunn said about one in five men with prostate cancer experience long-term anxiety and depression and many will struggle to cope with the challenges of diagnosis and treatment.
"Specialist nurses play a critical role in providing guidance, care and support," he said.
"From the point of diagnosis, the nurse will offer expert education and information about treatment plans, referrals to services both in the hospital and community, and provide an ongoing point of contact and support for men and families."
Ms Shaw can be contacted on 0456 814 592