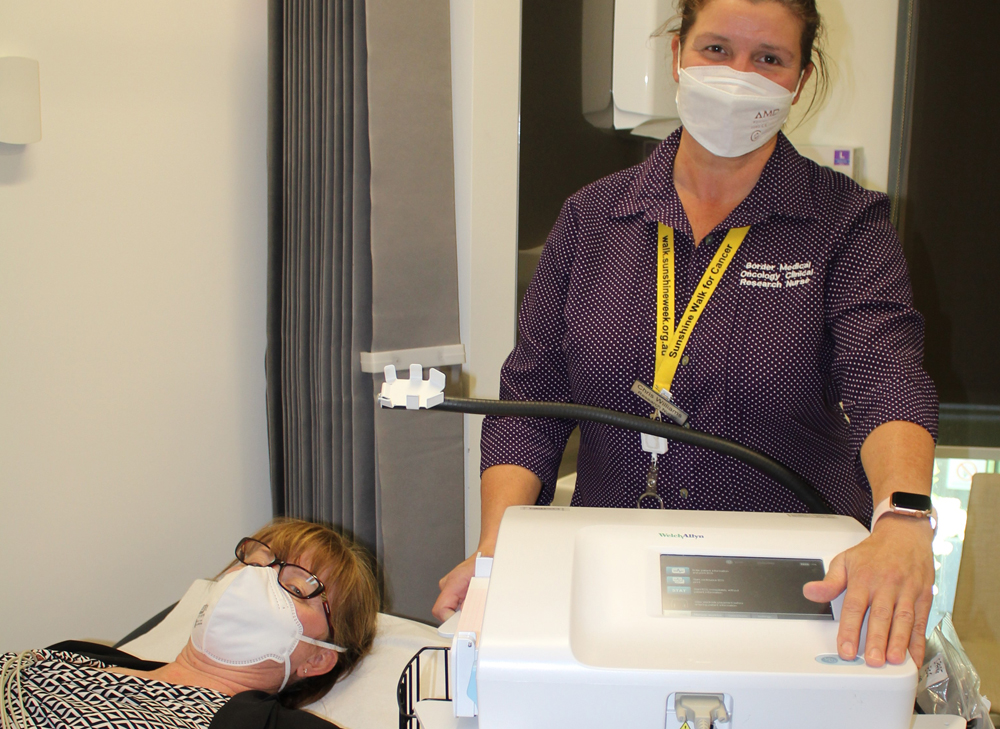 Equipment to help monitor clinical trials patients
Community donations have helped purchase a new electrocardiogram (ECG) machine and pulse oximeter for clinical trials conducted at the Albury Wodonga Regional Cancer Centre.
The Albury Wodonga Regional Cancer Centre Trust Fund has provided $3900 to the Border Medical Oncology Research Unit to conduct early phase trials that require extensive cardiac monitoring during treatment.
Research unit manager, Fiona Tuthill, said five new trials had recently opened up which were the first step in testing new treatments for cancer.
"This equipment is critical to the conduct of clinical trials and to ensure participants remain safe while receiving investigational treatment," she said.