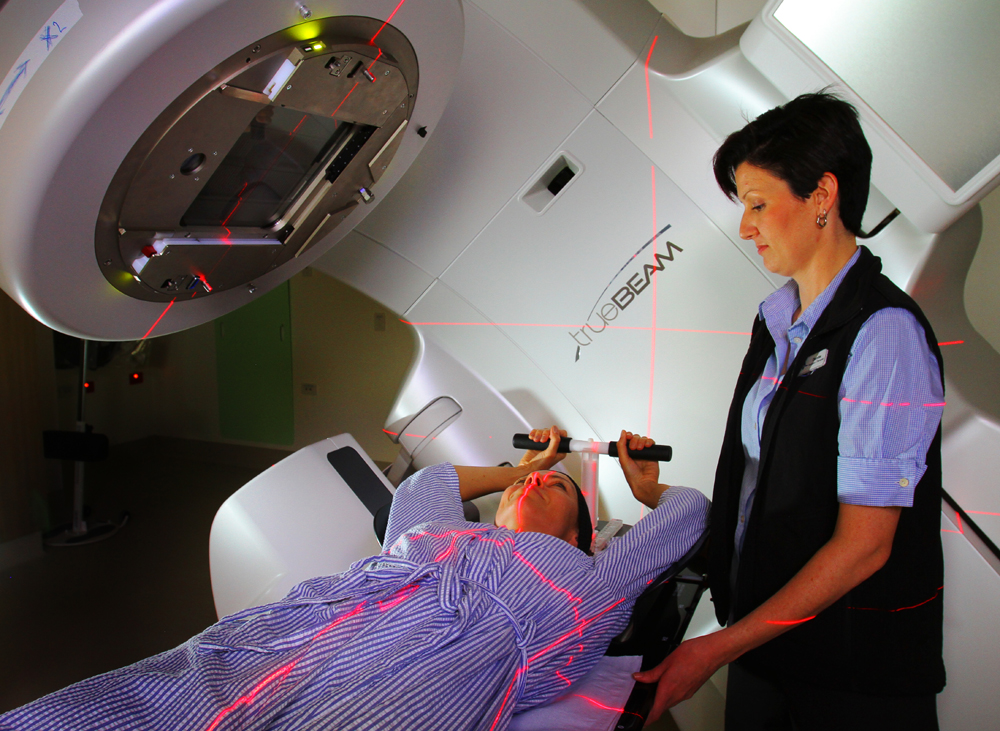 Third radiation machine installed
Cancer patients have improved access to highly advanced radiation therapy treatments and techniques with the arrival of an additional treatment machine at the Albury Wodonga Regional Cancer Centre.
GenesisCare has announced the successful installation of its third treatment machine which will be used to meet the increased demand for high quality cancer services in the local region.
GenesisCare will also expand its team locally to service the new technology, bringing on new radiation therapists and support staff to deliver world-class care to its patients.
Senior Medical Physicist at GenesisCare Victoria, Emma Dyce, said the additional linear accelerator machine would significantly increase the centre's capacity to treat local cancer patients.
"The installation of a third treatment machine will help us expand all of our treatment programs, including our stereotactic service which minimises the number of trips patients are required to make into the centre," she said.
"There is quite a long complex process involved when you are installing a new radiation therapy machine and the entire team here in Albury-Wodonga has really gone above and beyond the last few months to make sure the installation ran smoothly.
"One of the great things about the new linear accelerator is that has the same beam control as our other two linear accelerators which means they are all integrated and patients can be treated on any one of the three machines."
To accommodate the third treatment machine, GenesisCare Albury Wodonga Centre Lead Joan Schroen said the organisation has hired several new positions, including a passionate radiation therapist.
"We truly have an incredibly passionate, hardworking and empathetic team at GenesisCare and the Albury Wodonga Cancer Centre and they have all worked extremely hard to make this third treatment machine a reality," she said.