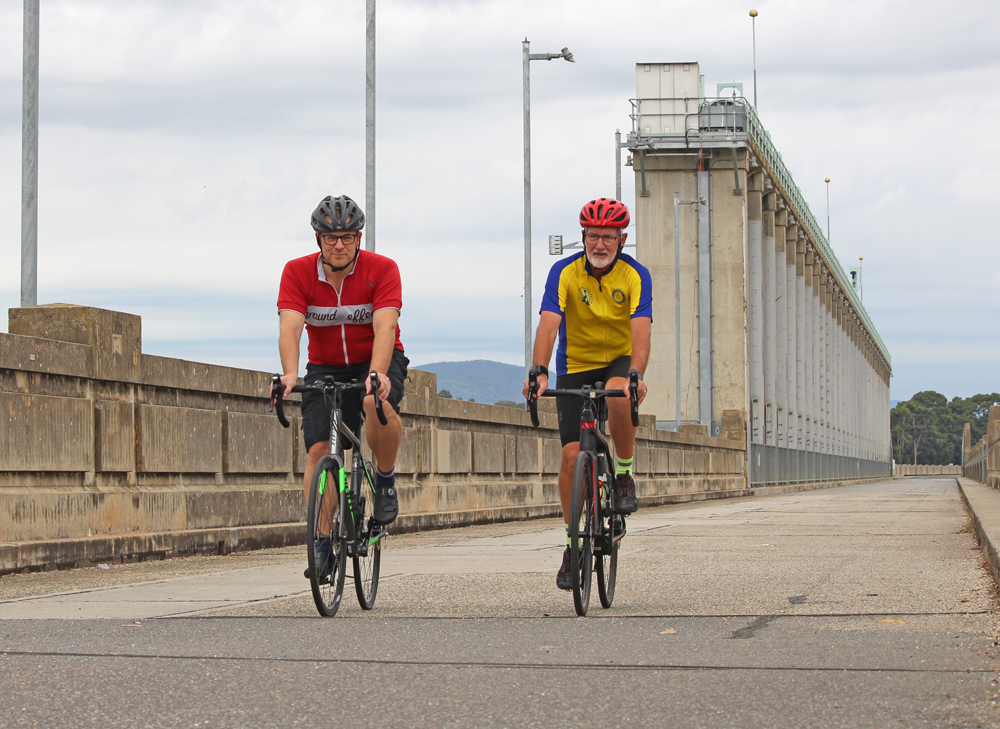 Richard gears up for the Bethanga Beast
After finishing cancer treatment last June, Richard Lukins is gearing up for his next big trial, taking on the most gruelling ride in the 2022 Jayco Albury Wodonga Lake Hume Cycle Challenge.
The Bethanga Beast combines gravel and bitumen surface to yield almost 1000 metres of elevation over 80km.
It is the most challenging and picturesque of the four rides in the March 13 event, which raises money for the Albury Wodonga Regional Cancer Centre Trust Fund.
"I used to do the 3 Peaks Challenge and Around the Bay, and I've got a cousin who would make us do the longest rides because she wanted a good challenge," Mr Lukins said.
"She's living in France now but I channelled her when I signed up for this ride and thought I would do the 80km."
After being diagnosed with non-Hodgkins lymphoma in December 2020, Mr Lukins underwent six rounds of chemotherapy and two rounds of immunotherapy at the Albury Wodonga Regional Cancer Centre.
He was given the all-clear and as the first step in regaining his fitness, completed the 20km Sunshine Walk also in support of the cancer centre last November.
Mr Lukins said the cycle challenge has been a good goal to work towards and I can feel his strength coming back.
"But I think the primary motivation for me doing the ride now is to support the cancer centre," he said.
"I've been through the centre and understand acutely how important it is for the region.
"I want to be able to, in my way, provide support and help build awareness."
The Lake Hume Cycle Challenge will be held on Sunday, March 13 starting and finishing at Ebden Reserve on the foreshore of Lake Hume.
There are four rides ranging from a family-friendly 15km, to the 80km Bethanga Beast.
Organised by the Rotary clubs of Bellbridge-Lake Hume and Albury North, all money raised through the ride will go towards the Wellness Centre within the cancer centre.
Further information is available by clicking here