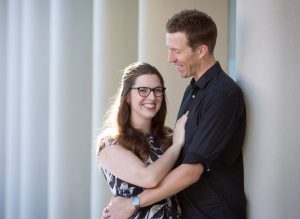 Create a lasting legacy for your loved one
A tribute page is a meaningful and lasting way to honour a loved one and make a difference to local people impacted by cancer.
Many families encourage donations in lieu of flowers at their loved one's funeral, and see it as a fitting way to honour their memory while supporting a cause close to their heart.
The Albury Wodonga Regional Cancer Centre Trust Fund has launched a new "in-memory" website that makes it easy for families to create an online tribute page where people can leave messages, share memories and make a donation.
After his courageous wife, April Smithers, lost her battle to cancer in July 2019, Chris Carter wanted to turn their loss into something good, and asked her friends and family to make a donation to the Trust Fund in her honour.
"The Albury Wodonga Regional Cancer Centre provided so much during April's 18-month battle with cancer that it felt very fitting to have people donate in her memory that others may receive the same care that she did," he said.
"After she passed away we were also able to sell her extensive collection of beautiful clothes to her friends in order to further raise funds for the cancer centre."
To create your own page click here or for assistance, call the Albury Wodonga Regional Cancer Centre Trust Fund on (02) 6064 1538.
Alternatively, cash or cheque donations can be made in envelopes provided by the Trust Fund at the funeral.