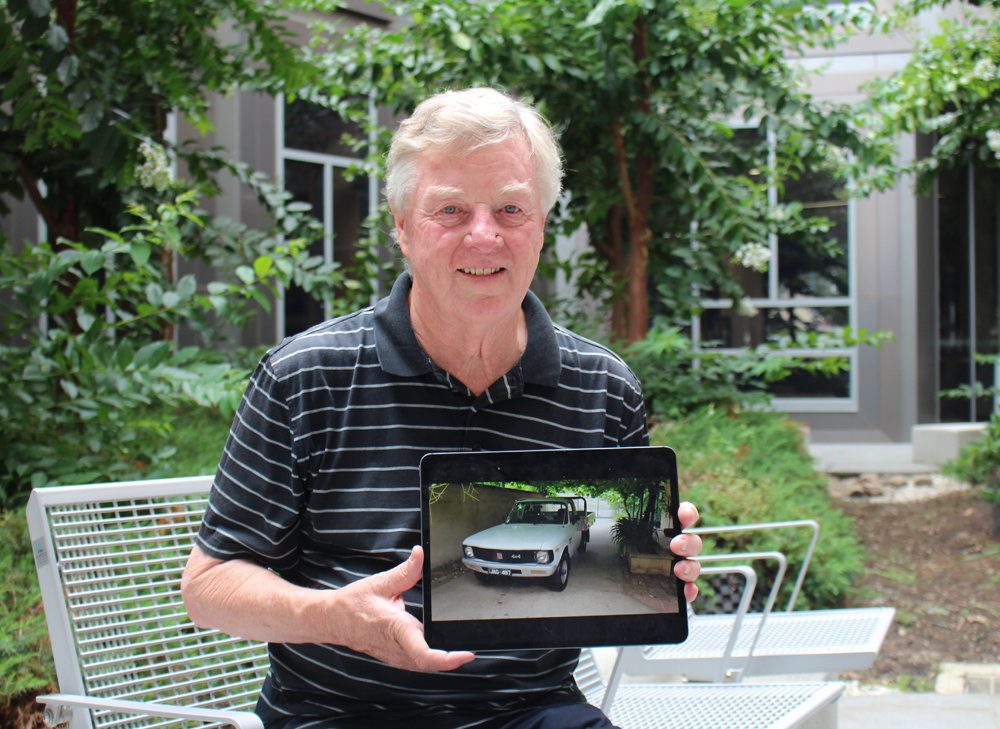 Fall leads to role in world-first research
It may not have seemed like it at the time, but Harry Thomas could have been considered lucky to have ended up at the Alfred Hospital after a fall from his roof.
It was during a routine test there that a tumour was found on his liver; believed to have spread from his colon cancer 10 years earlier.
After having the tumour removed in March last year, Mr Thomas was sent to the Albury Wodonga Regional Cancer Centre for chemotherapy, as well as the opportunity to take part in world-first research aimed at improving care for older cancer patients.
Mr Thomas, 75, of Beechworth, was one of nine patients asked to supply photos representing his identity, home environment, something that's important to him and his mode of transport.
"At the very beginning I was a bit puzzled as to what it was all about and why would we bother to get photographs and try and explain what that meant to us," he said.
"But of course I realised that it was the process of the oncologists and the team here trying to understand how we might present to them, how they might vary their treatment and approach to us as patients."
Among his photos were his 40-year-old ute which is used for regular transport, his prized Jaguar sports car and an image of the snow to represent his passion for skiing.
He was then interviewed about the photos for about 45 minutes.
Through the process, Mr Thomas, who is chair of the Beechworth Health Service board, said his care team derived that he was a bit of a risk taker.
"I felt as though everyone who I was speaking with, understood who I was, how I might react to things and a lot about my nature and my character," he said.
"If that's what the project was supposed to be doing, then it works.
"It was fantastic."