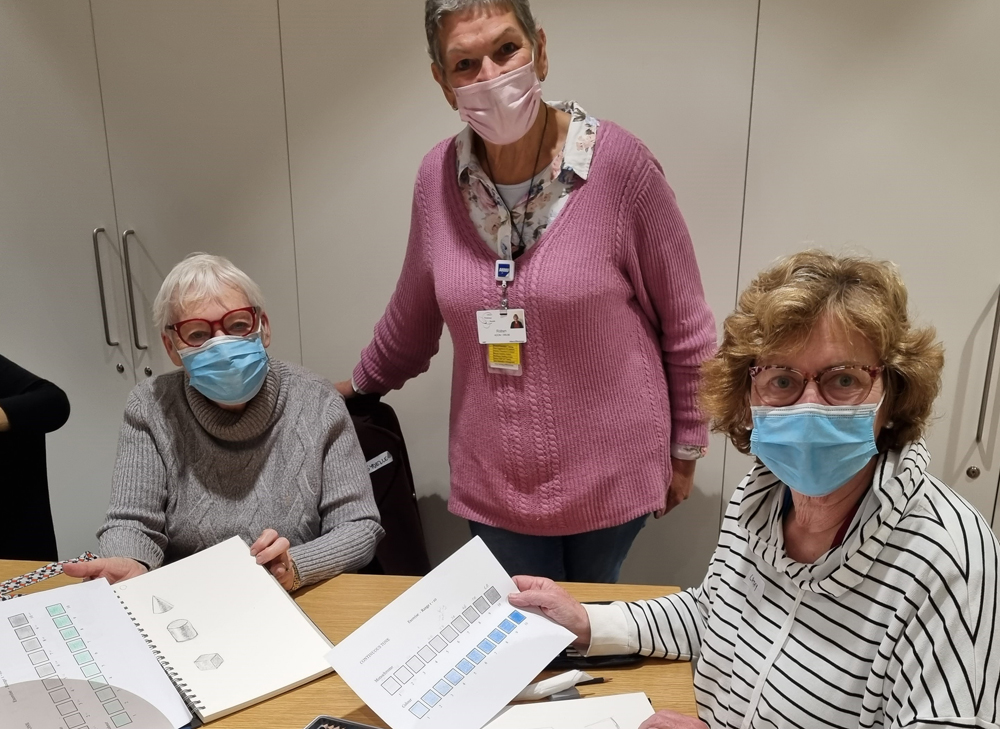 Getting creative to help patients cope
A NEW art therapy program is helping patients and carers of the Albury Wodonga Regional Cancer Centre to process their feelings and thoughts.
Border artist and art teacher, Robyn Hulley, is hosting the 10-week art therapy program in the Wellness Centre with funding from the Albury Wodonga Regional Cancer Centre Trust Fund.
The program aims to encourage self-expression through various art techniques and mediums.
More than 10 patients and carers took part in the program late last year, including Sydelle Phillips of Albury.
A second intake of the program got underway in February.
"It's been great to learn something new and I've really enjoyed the company," Ms Phillips said.
"It's been interesting to know we've all been on a similar journey and there's life on the other side."
Cathy Rogers travelled from Wangaratta to take part in the program and said she had been looking forward to it "tremendously".
"It makes such a difference when you've got something to look forward to," she said.
"It's one of those things that you always want to do, but never have, and it's great when the opportunity presents itself."
Participants are provided with a set of high-quality materials to use during the course and to keep.
Other programs being offered at the Wellness Centre this term include yoga and exercise oncology.
To find out more, contact the Wellness Centre on (02) 6064 1562 or email [email protected]