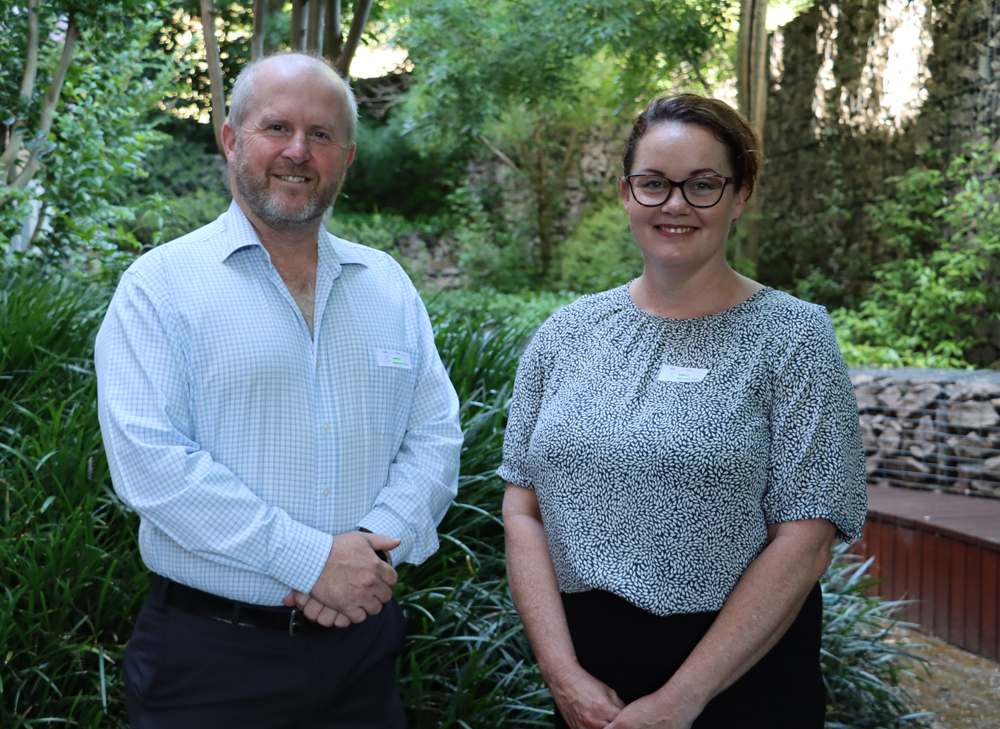 New faces join Trust Fund board
A FORMER military officer and a lawyer are the latest members to join the ranks at the Albury Wodonga Regional Cancer Centre Trust Fund.
Brad Robertson retired last year after 30 years with the Australian Army, while Narelle Huntley completed her law degree in 2016 as a working single mum.
Both were appointed to the now 11-member Trust Fund board during its Annual General Meeting last November.
Having served in defence for most of his working life, Mr Robertson said he was looking for an opportunity to continue to serve in the local community.
"The idea of service is important to myself and my family," he said.
"I wanted to continue to do something and something focussed very much locally.
"This is very focussed on the local community and it's something very worthwhile."
Originally from Bathurst, Mr Robertson's last post was as Commander of the Joint Logistics Unit (Victoria), based at Bandiana.
He also serves on other not-for-profit boards, including Veteran Housing Victoria, and has completed training with the Australia Institute of Company Directors.
Mr Robertson's wife, Kate, is undergoing treatment for breast cancer with care provided between Albury and Sydney.
They have two daughters, Emma, 23, and Isabel, 21, and a 13-year-son, William.
Mr Robertson is also passionate about soccer and is a player, coach and referee at Albury Hotspurs.
Ms Huntley grew up on the Border and worked for 10 years at the Department of Human Services before deciding on a change of career.
While continuing to work, and with two young children, she completed a Bachelor of Laws through Charles Darwin University and has worked as a generalist solicitor in Albury for the past five years.
Ms Huntley said she was also looking for a way to give back to the local community now that her boys, Jack and Harry are 23 and 21 respectively.
"My boys took up a great deal of my time for a long time and now they've grown up and while I've got work, I found myself with time that I could otherwise give," she said.
"Being a local person, I wanted that to be here in the local space and with a local focus, so that's what drew my attention to the Trust."
Ms Huntley and her partner, Dale, also have a 13-year-old step son, Finn.
Ms Huntley and Mr Robertson join nine other local business and community representatives on the board, with diverse backgrounds including health, finance, communications and education.