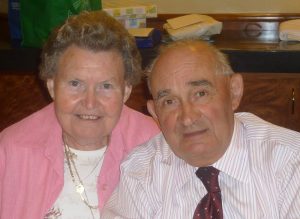 Maria plans a gift for future generations
Even after she is gone, Maria Van Buynder will continue to support the Albury Wodonga Regional Cancer Centre Trust Fund by leaving a gift in her will.
The long-time Wodonga resident lost her husband, Leon Van Buynder, to prostate cancer seven years ago.
She has since supported local cancer services wherever she can, including donating her winnings from a Radio 2AY competition to the Trust last November.
After speaking with her family, Mrs Van Buynder has decided to leave a gift in her will for the benefit of local cancer patients and their families.
"As I lost my husband to cancer, it is a cause very close to my heart," she said.
"And I think we have to support local facilities.
"There are so many people in our community affected by cancer, both young and old, so it's important that we support the cancer centre so those people don't have to travel to Melbourne."
Leaving a gift in your will is a meaningful way to have a lasting impact on the health and lives of future generations.
Every bequest, whether large or small, will help ensure that more people in the local community receive the cancer care they need, close to their home and support networks.
There are four ways to leave a gift in your will:
Specific sum
A percentage of your estate
Residue of your estate
Specific item
Trust Fund chair, Michelle Hensel, said even if you are unable to give now, you can leave a gift for after you go.
"Leaving a bequest of any size will serve to honour your memory for many years to come," she said.
For further information, or to request our bequest brochure, contact us on (02) 6064 1538 or email [email protected]