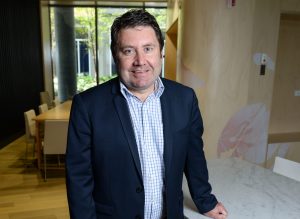 Patients urged to continue receiving care
Cancer patients have been assured it is safe to continue receiving medical treatment during the COVID-19 pandemic.
Albury Wodonga Health Director of Cancer Services, Dr Craig Underhill, is concerned many patients have delayed getting symptoms checked or are skipping routine appointments altogether because of coronavirus.
"There's evidence from overseas that the issue during the pandemic is not just the coronavirus itself, but people putting off routine care and appointments," he said.
"This has meant in a spike in cancer death rates and deaths from other illnesses such as cardiovascular disease, heart attacks and strokes.
"We have some evidence in Victoria as well that there's been a rapid fall off in the number of people diagnosed with cancer in 2020.
"Those cancers haven't gone away. They will appear but the problem will be that people will present later in their illness and probably have a worse outcome."
Dr Underhill said cancer centre and other health services have implemented measures to ensure patients receive care safely.
"The hospitals are safe, and it's safe for people to make an appointment with their GP either by telehealth or face-to-face," he said.
"Please go to your appointments because normal problems need to be dealt with."