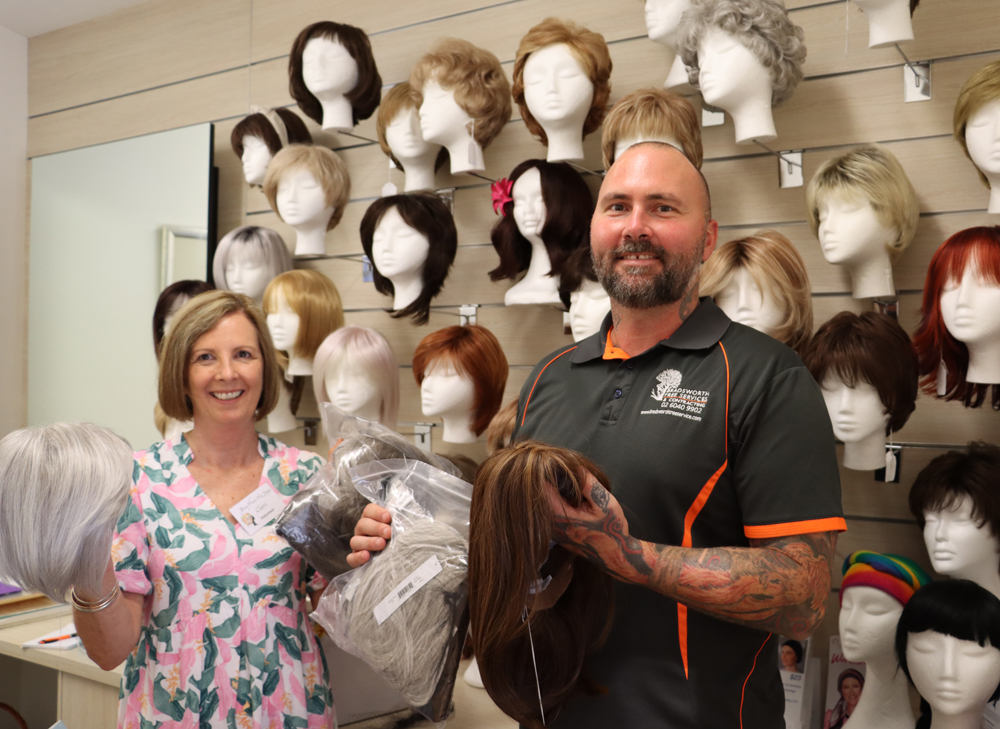 More options available for users of wig library
FOURTEEN new wigs have been added to the Brave Hearts Wig Library for patients of the Albury Wodonga Regional Cancer Centre who have lost their hair during treatment.
The wigs were purchased following a $10,500 donation from Ryan Bradsworth, of Bradsworth Tree Services, who sold pink merchandise and fundraised throughout October.
Mr Bradsworth said it was a "privilege" to be part of such a special cause and one that was close to his family's hearts.
"My mother-in-law, Di Laundess, was a much-loved Brave Heart and the wig library's coordinator for many years," he said.
"This was one way we can proudly keep her legacy alive."
The wig library run by Brave Hearts on the Murray has more than 200 wigs available for hire.
Member, Jenny Black, said it was one of the group's most-loved projects.
"Losing your hair as a result of cancer treatment can have a really big impact on people's lives while they're going through a challenging time," she said.
"This wonderful wig library can help people feel normal again and lift their self-esteem.
"It's a great asset that we have here at the cancer centre."