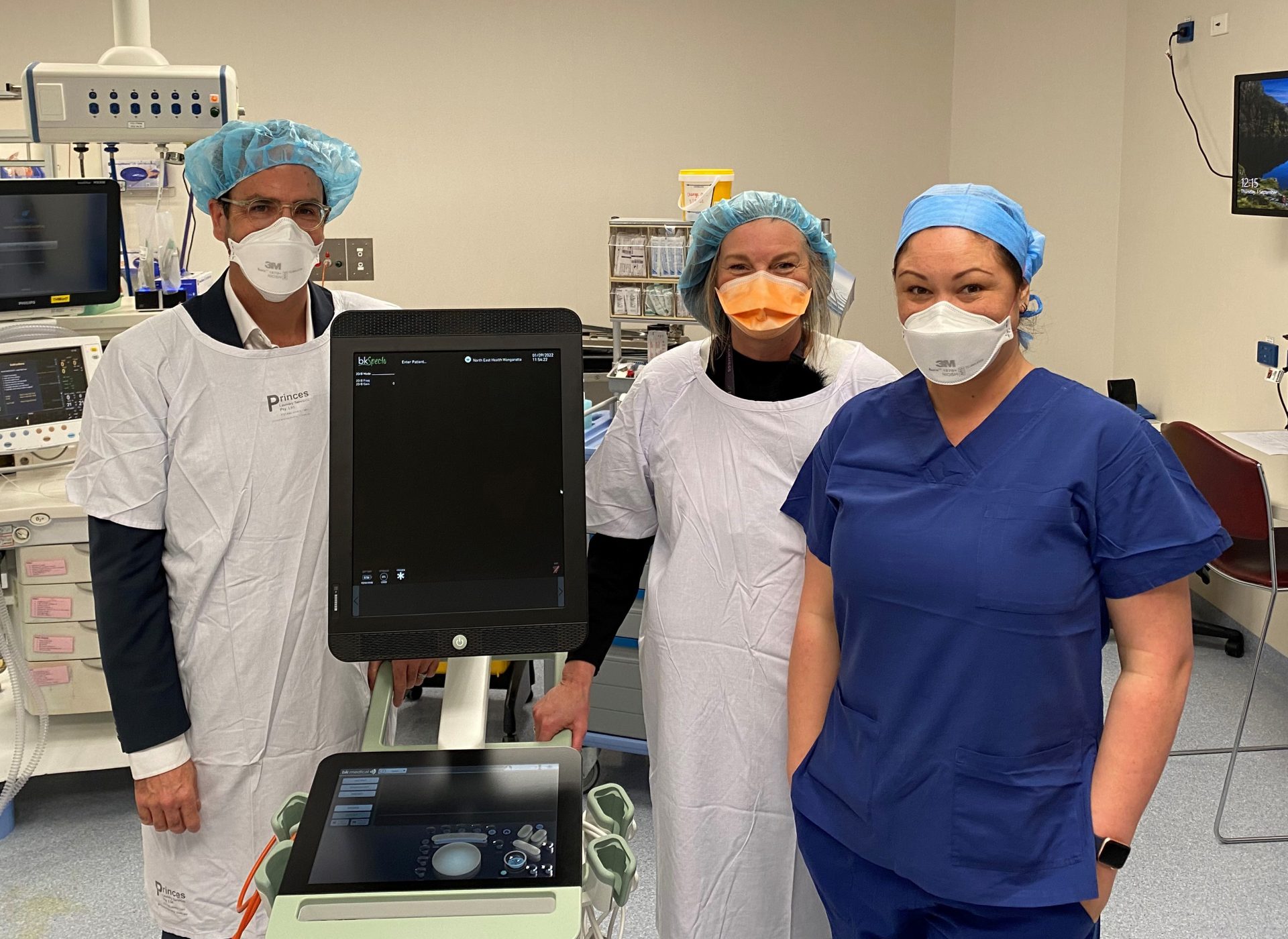 New equipment helping men
Equipment which helps diagnose prostate cancer is making a difference to the lives of men in the Wangaratta region.
The Albury Wodonga Regional Cancer Centre Trust Fund provided a $300,000 grant to Northeast Health Wangaratta to purchase a state-of-the-art ultrasound machine and other specialist biopsy equipment previously only available locally in Wodonga.
The grant was made possible through a generous donation made by a Rutherglen couple through the Horne Family Trust.
Urologist Mark Forbes has used the equipment several times to treat local men and said it was much safer than the previous method of taking biopsies, reducing the risk of infection.
He said Wangaratta had gone from having nothing, to the gold standard of testing for prostate cancer.
"There would be nothing better than this at major metropolitan hospitals," he said.
"It's high class targeting – the images are so good."
A key benefit of having the equipment is the reduced travel and waiting times for men from the region.
"I see patients from Mansfield, Euroa and right across the catchment. Instead of having to go to Wodonga, they can now come here," Dr Forbes said.
"It's a pretty turbulent time in guys' lives when they're sitting with a potential diagnosis of prostate cancer so to be able to reduce the discomfort and stress is really beneficial."
Dr Forbes said he expected to see p to four patients a week using the equipment at NHW.
NHW Chief Executive Officer Libby Fifis expressed particular thanks to trust fund and the Rutherglen couple who made the donation.
"This generous donation is changing the lives of local men," she said.
"I'd like to thank both the trust fund and the donors for this equipment, which has now increased the services we can offer to our community."