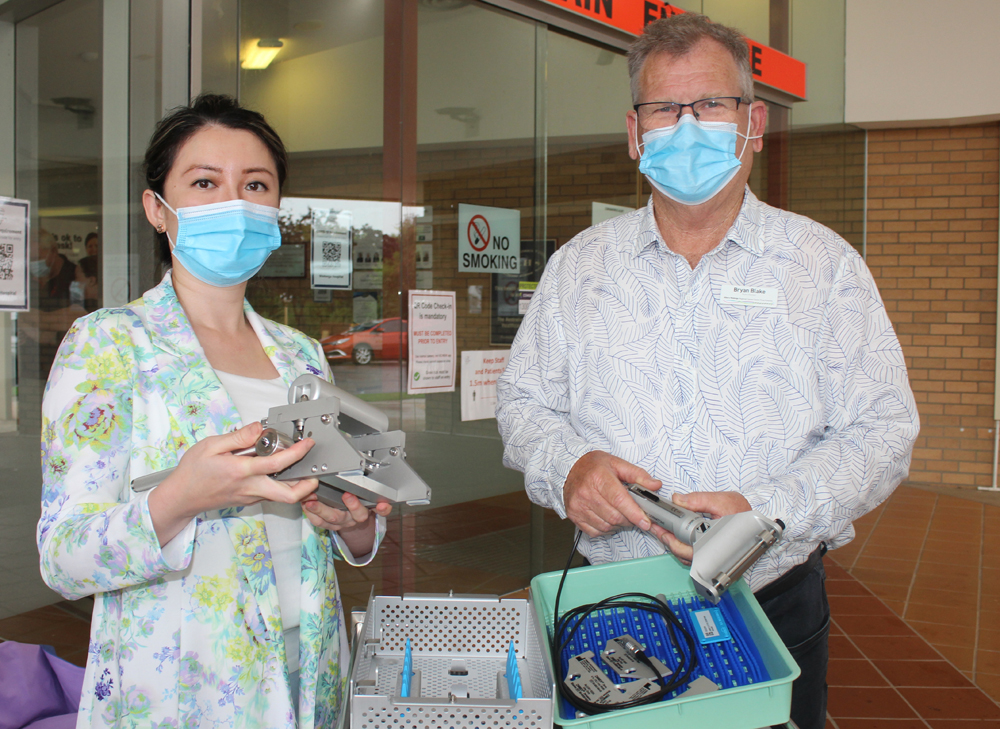 New tool to aid skin cancer recovery
New specialist equipment to help with recovery from melanoma or other skin cancers has been made available in Wodonga thanks to a grant from the Albury Wodonga Regional Cancer Centre Trust Fund.
The $40,000 electric dermatome kit and skin graft mesher improves the healing time and scarring for patients who have undergone large melanoma or skin cancer removal.
The high-tech grafting equipment is expected to save at least 65 patients a year from having to travel to Melbourne.
Albury Wodonga Health Plastic and Reconstructive Surgeon, Dr Queenie Chan, said the equipment would allow surgeons to perform a higher level of skin cancer surgery on the Border.
"This will enable skin cancer patients to remain in their local area of residence, recover in their own homes and community, and reduce the incidence of patients having to travel to urban centres," she said.
"It will potentially also reduce the amount of minor surgeries the skin cancer patient would have to endure as the equipment allows for larger skin grafting, which currently often has to be performed in small staged surgery to ensure best healing of the surgical site."
The skin grafting equipment will further enhance the capabilities of plastic surgical procedures at Albury Wodonga Health, after the Trust Fund delivered $337,000 to allow breast reconstructions to be able to be performed on the Border last year.
Board member Bryan Blake said the equipment was part of the Trust Fund's vision to see more patients receive the cancer treatment and support they need, close to their home and families.
"We of course can't do this on our own and are incredibly grateful to the local community which supports us through fundraising events like our Sunshine Walk, and through donations," he said.
"This is just one example of how we are helping local families impacted by cancer and we will continue to build on that by investing in new facilities, services and research at the Albury Wodonga Regional Cancer Centre."