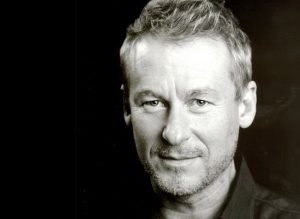 Richard Roxburgh encourages support
Albury Wodonga Regional Cancer Centre Trust Fund Ambassador, Richard Roxburgh, is encouraging everyone to continue to dig deep to support local cancer patients amid the COVID-19 pandemic.
The Albury-born and raised actor recognises that cancer patients still need to be treated and supported through the pandemic, and that we can all do something to help.
"I would just like to give a big shout out to the Albury Wodonga Regional Cancer Centre Trust Fund for the extraordinary work that they do, and continue to do, in trying to provide the required funds for the cancer centre," he said.
"I know that a lot of the emphasis on the planet at the moment, medically speaking, is going the way of COVID-19, but the fact of the matter is that people with pre-existing conditions such as cancer, and people getting cancer treatment, that hasn't changed because there's been a pandemic.
"So I encourage you to continue to dig deep to support people such as the Trust Fund at this time because they need all the help that they can get.
"A lot of their events that had been scheduled for this time have had to be cancelled, obviously because of social distancing.
"So please continue to dig deep for such a fantastic, worthy cause in the beautiful area of Albury-Wodonga, which I still think of as my home."
Roxburgh has appeared in international blockbuster films such as Mission: Impossible 2, Moulin Rouge! and Hacksaw Ridge, is highly acclaimed for his work on stage with the Sydney Theatre Company and played the lead role in the ABC series Rake.