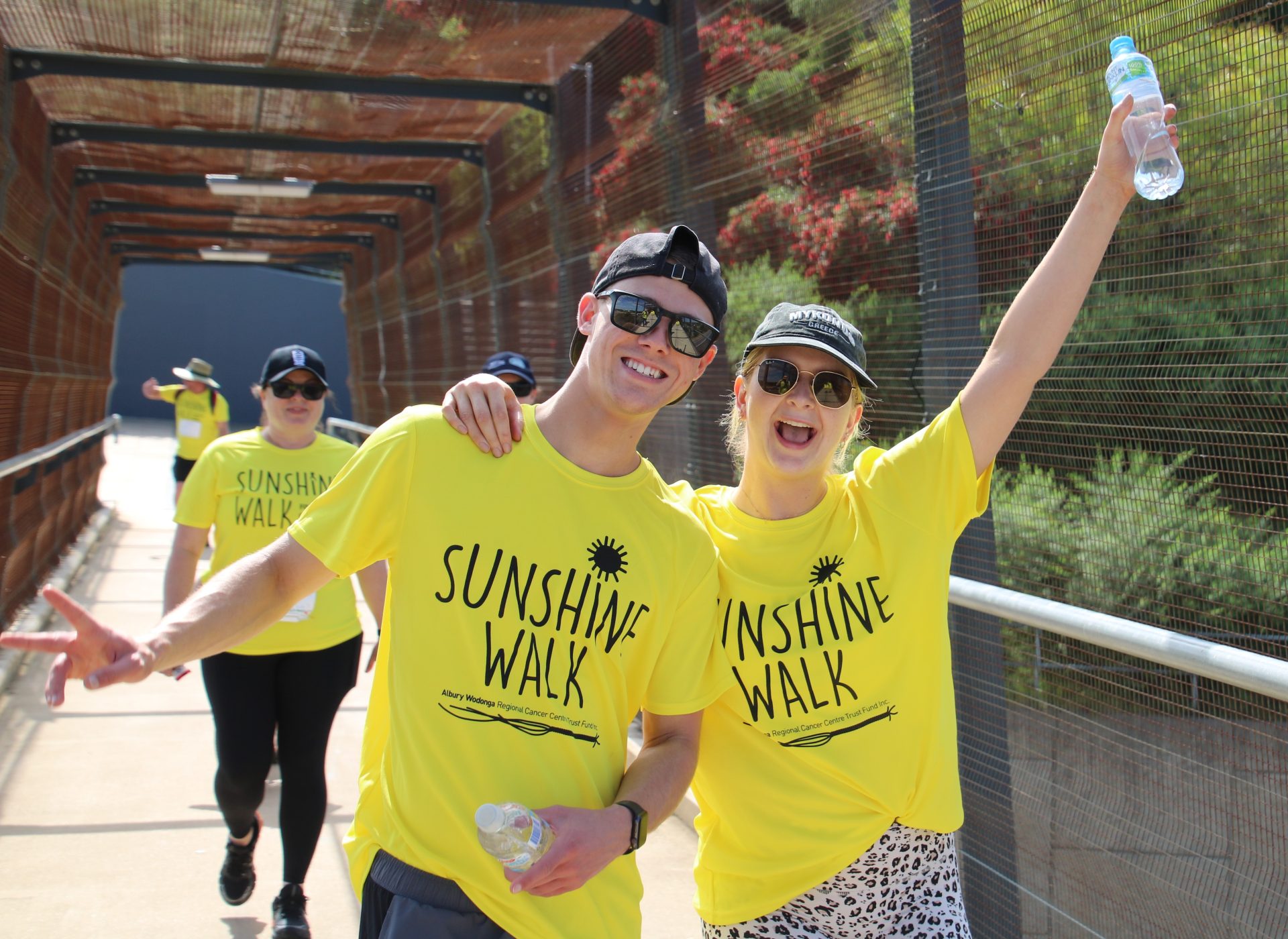 Support builds for the Sunshine Walk
More than 10 teams from across the region have signed up for the Sunshine Walk on Sunday, November 16.
The walk this year returns to its original setting on the banks of the Murray River, and will take in some of the region's best known attractions including Gateway Island and Belvoir Park.
There will be five, 10 and 20km walks offered from a new start and finish line at Albury Sports Ground, as well as the DIY option which allows participants to complete the walk at a location of their choice.
Many teams from Albury-Wodonga's outlying region have selected to complete the DIY option so they have the chance to walk and raise funds and awareness in their own communities.
All money raised will go towards new facilities, services and research at the Albury Wodonga Regional Cancer Centre.
The Sunshine Walk has raised more than $920,000 for the Albury Wodonga Regional Cancer Centre Trust Fund over four years.
It is held as part of a week-long campaign, Sunshine Week, which encourages businesses, schools and community groups to host a fundraising event between November 6 and November 12.
The event is proudly sponsored by Healthfocus Physiotherapy, Vision Screenprinting, McDonald's NGI Group, 1494 2AY, OtherBirds and Dysons.
To register or to find out more information, click here