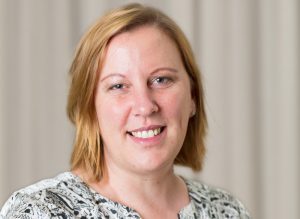 Thank you to our major supporters
The Albury Wodonga Regional Cancer Centre Trust Fund partners with local organisations to help make a genuine difference to the lives of people with cancer and their families.
A number of these organisations, from both corporate and community sectors, have been with the Trust Fund from the very beginning.
Others have partnered with the Trust more recently, but have still made a significant investment in the immediate and long-term future of the local community.
Manager Kristy McMahon said the Trust was particularly thankful to businesses who have continued their support despite the social and economic hardships that have affected the globe in 2020.
"Not everyone is in a position to support our charity at the moment, but if you ever get the chance, please show your support for the businesses who have made it a priority to invest in local cancer services," she said.
"You can do this by spending with that business or simply saying thanks."
We wish to acknowledge the following Shine supporters:
Berringa Community Morning Tea
Organised by a group of friends from Talgarno, Granya, Bethanga and Bellbridge communities, the Berringa Community Morning Tea is held each May to raise funds for the Albury Wodonga Regional Cancer Centre Trust Fund's nursing scholarship program.
Border Express
Founded by Chairman Max Luff in 1981, Border Express is a national transport and distribution services company with a strong capital city and regional network. It is one of the few privately-owned transport organisations of its size in the country.
Commercial Club
Founded in 1903 as a Business Man's Club with an emphasis on commercial travellers, the Commercial Club is now a large social club with 30,000 members. It provides quality restaurants, bars, lounges, entertainment and sporting activities.
Horne family
Like many of us, the Horne family has been touched by cancer and strongly believe regional people should have access to the best cancer treatment and care.
Joss Group
Established in 1975 by husband and wife, Colin and Lorraine Jos, the company primarily specialised in construction management and the building of commercial and industrial projects. It has also diversified into facility management.
Linda Mars
Linda's family opened its Mars Petcare site in 1967, and has since become a major regional employer. Linda is particularly fond of the Albury-Wodonga region.
Pink on the Green Border Women's Classic
Held every year in October, the three-day Border women's classic is played at the Albury, Thurgoona and Wodonga golf clubs with all profits going to the Albury Wodonga Regional Cancer Centre Trust Fund.
Rivalea
Rivalea is a leading integrated agri-food company based in the Riverina. It operates extensive agricultural, processing and marketing activities which support it to produce a variety of high-quality pork products.
Rotary Club of Bellbridge Lake Hume
Each February, members of the Rotary Club of Bellbridge Lake Hume organise the Lake Hume Cycle Challenge, which raises money for the Albury Wodonga Regional Cancer Centre Trust Fund and Border Trust.
SS&A
The SS&A Albury is committed to being Albury Wodonga's leading local community registered club. Delivering excellence in member services, promotions, functions, dining and entertainment.
Twin City Truck Centre
Located in McKoy St, Wodonga, Twin City Truck Centre is Victoria's largest truck dealership and offers a wide range of options from DAF and the iconic Kenworth range of trucks.
Xypex
Concrete manufacturer, Xypex, has been operating in the local region for more than 29 years. Managing Director, Rob Godson, said Xypex was committed to helping the Trust achieve its mission of providing quality care on the Border.
Zauner Group
A local major construction and property company with a reputation for quality, professionalism, reliability and service. Since 1958, Zauner has enjoyed an extensive reputation for bringing its family brand to major projects across eastern Australia.
Thanks also to our Shimmer supporters:
Delaney family
Hamblin Hire
Hehirs Transport
Snell Management Services
The Border Mail
Westmont Aged Care Services