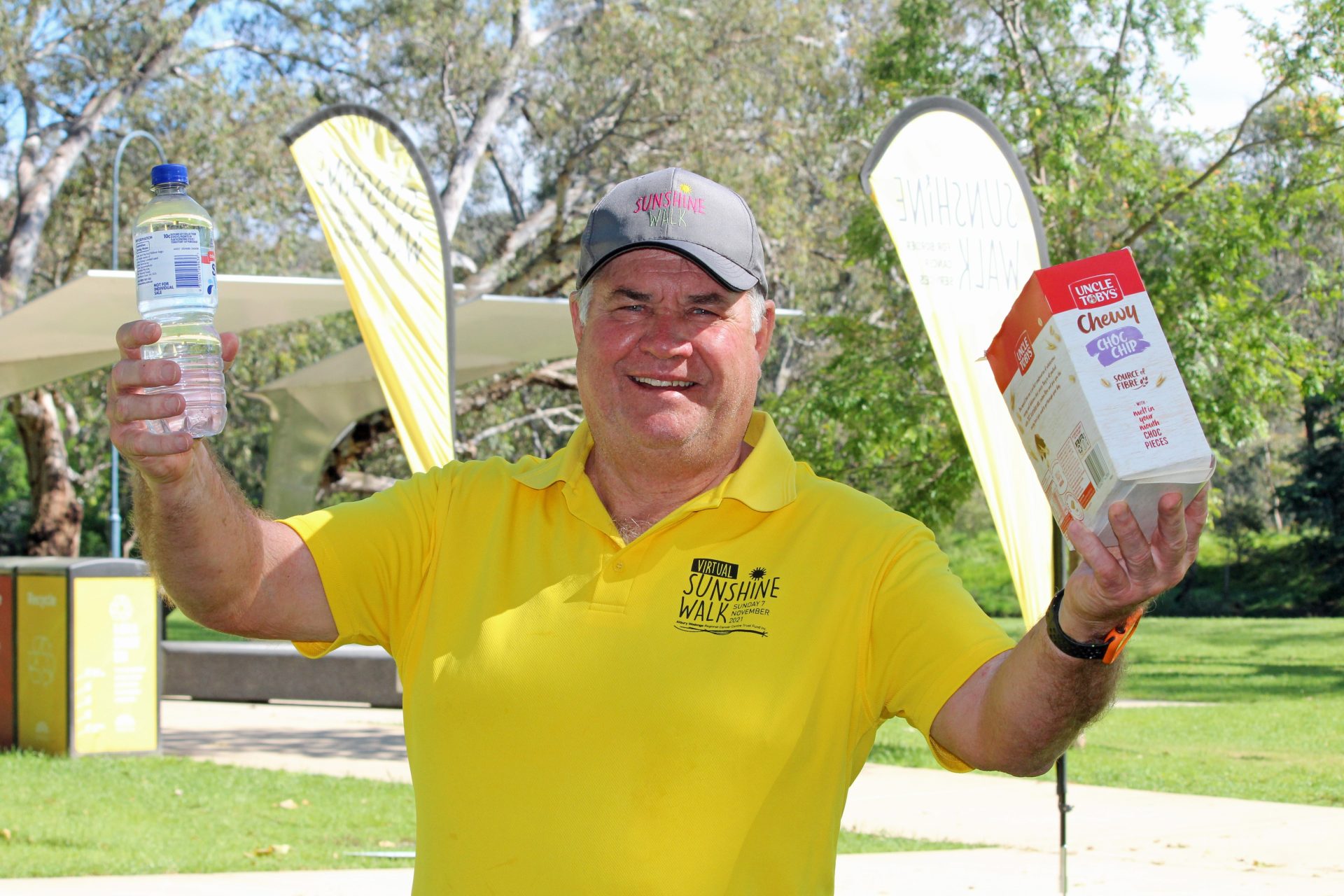 John leaves a lasting legacy
The Albury Wodonga Regional Cancer Centre Trust Fund was deeply saddened by the recent passing of former board member, John Watson.
John joined the Trust Fund board in November, 2018, just over 12 months after he lost his wife, Christine, to breast cancer.
In the four years that followed, John worked tirelessly to promote our cause and raise money for services that benefit local cancer patients and their families.
John served as deputy chair of the board from 2020 to 2022, and was a member of our Sunshine Walk planning committee.
He stepped down from the board last October following a cancer diagnosis.
In April, John became an Ambassador for the Sunshine Walk – a role that he embraced and was eager to promote for as long as he was able.
He recorded a video message just two days before he passed encouraging people to support the walk, and to "give what you can" to help people like himself who have been touched by cancer.
"Unfortunately I probably won't be here for the walk, handing out water bottles (and) giving a big high five," he said.
"To all those people who give and donate, I applaud you, I thank you and you're just the best thing for our community fundraising efforts."
John will always be remembered for his kindness, selflessness and dedication to his local community.
He leaves an incredible lasting legacy at the Trust Fund, and we all feel very honoured to have known him, and to have worked with him.
We send our heartfelt condolences to his sons George, Digby and Dugald, and his family and friends.