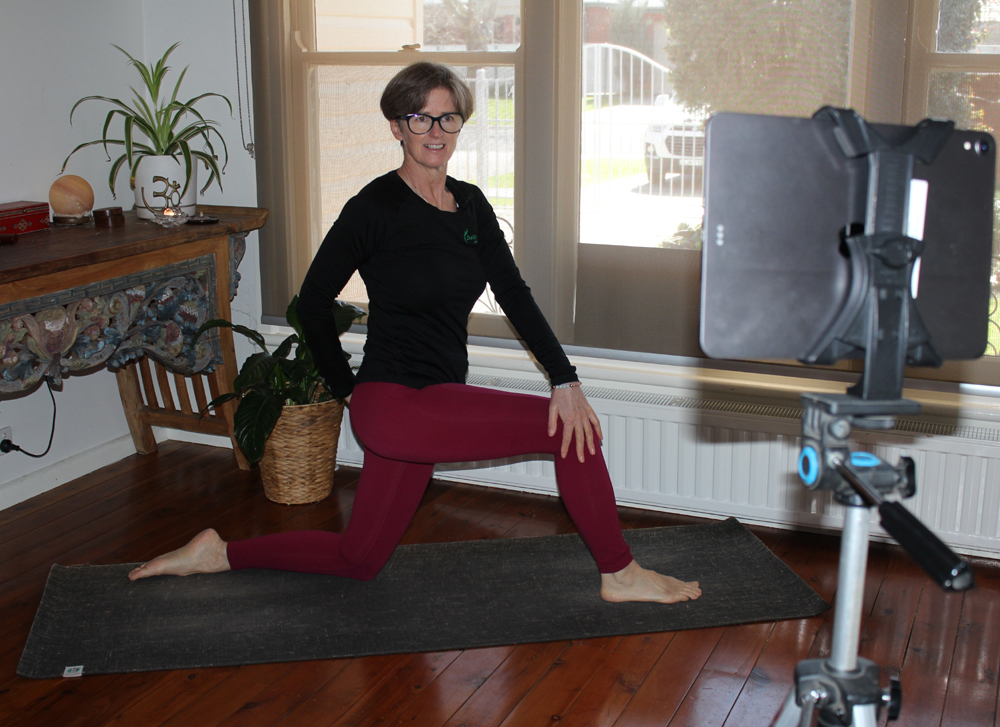 Wellness Centre programs reaching outlying regions
Cancer patients from across the region continue to take advantage of Wellness Centre services and programs that they can access from their own homes and communities.
Mindfulness, yoga and the Next Steps exercise program have been offered online, while vouchers are available for oncology massage providers in Albury, Wangaratta, Deniliquin and Echuca.
Wellness Centre Coordinator Ben Engel said outreach services were important for many patients and carers of the Albury Wodonga Regional Cancer Centre who travel from outlying regions.
"The Wellness Centre is much more than what we can offer within these four walls," he said.
"It can be such an effort for some people to get in here and they really want to do be able to do these things, but just can't necessarily do them in person.
"I think it's also important that those patients and carers feel like they're being looked after and considered, because they know these services are available and it shouldn't just be assumed that they're going to come to Albury for everything."
Among those taking part in the online yoga classes with teacher and physiotherapist, Shelly Fruend, was Markwood patient, Terry Greaves, who was unable to drive after brain surgery.
He found the class helped with mindfulness and releasing tension in his body.
"It was good to be able to connect online with Shelly and being in a group because I can't get to Albury to do it," he said.
"If I didn't do it online, I wouldn't do it at all."
The yoga and exercise classes have been accessed from people in Wangaratta, Markwood and Baarmutha, while online mindfulness included patients from Culcairn, Wangaratta, Deniliquin and Corryong.
All services and programs offered by the Wellness Centre are funded through community donations provided to the Albury Wodonga Regional Cancer Centre Trust Fund.
For further information, contact the Wellness Centre on (02) 6064 1562 or email [email protected]