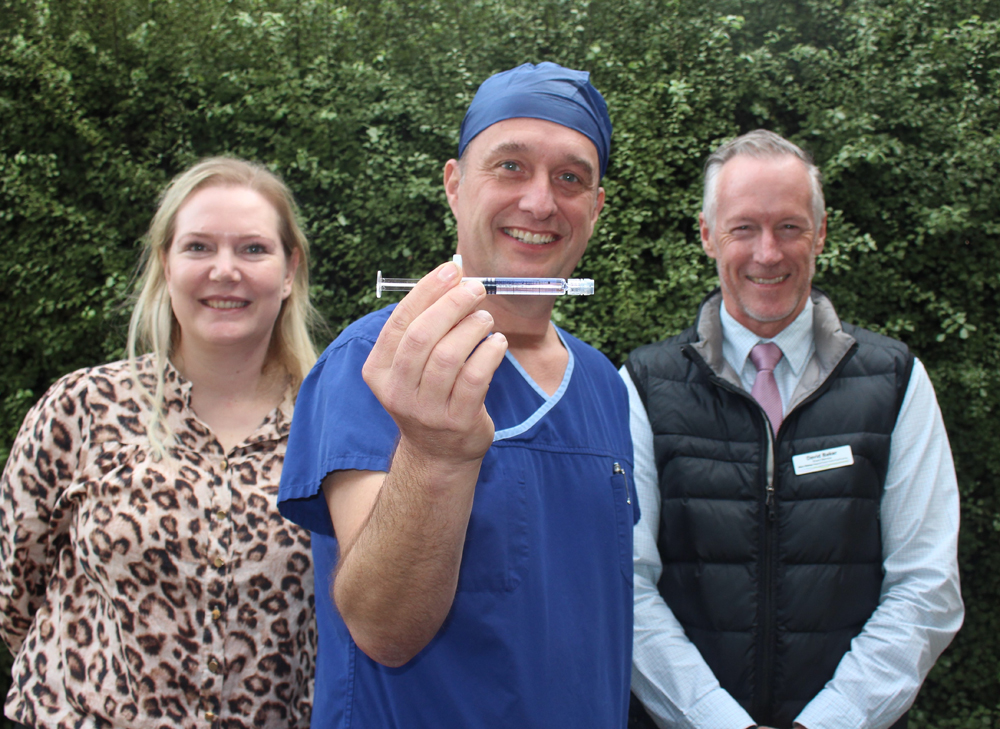 Wodonga hospital launches new prostate cancer program
Albury Wodonga Health, in partnership with GenesisCare, has become the first regional hospital, and only the second public hospital in Victoria, to offer a rectal spacer program to prostate cancer patients undergoing radiation therapy.
The launch of the rectal spacer program has been facilitated by a $300,000 grant from the Albury Wodonga Regional Cancer Centre Trust Fund.
This included a $256,500 donation made by an anonymous Rutherglen couple, and $50,000 from the Murray Valley Centre.
In addition to the rectal spacer program, the grant will enable the purchase of a new ultrasound machine and biopsy equipment to better diagnose and treat prostate cancer.
GenesisCare Foundation is also supporting compassionate access for public patients by providing the rectal spacing agent, Barrigel, free of charge. The Barrigel is already funded by most health funds in the private sector.
The first patient underwent the procedure at Wodonga Hospital in mid-April.
Urologist, Dr Jonathan Lewin, said until now the rectal spacer was previously only available through the private sector in Albury-Wodonga, as well as compassionate access for uninsured patients in Melbourne.
"Previously, public patients would have to travel to Melbourne for the rectal spacing procedure which can place a huge emotional, physical and financial burden on patients and their families", he said.
"We have between 80 and 100 prostate cancer patients a year who undergo radiotherapy, so this will bring huge benefits for our region in terms of being able to provide this rectal spacer procedure locally."
The rectal spacer procedure involves the use of a hyaluronic acid spacing agent called Barrigel.
Barrigel is injected through a needle into the space between the prostate and the rectum to temporarily separate the two organs. This reduces the dose of radiation to the rectum and thereby reduces the risk of bowel side effects such as diarrhoea or bleeding.
As Barrigel is a soft gel, patient will often not feel anything differently after the procedure and can go about their normal daily activities.
Barrigel will remain stable for nine months and will slowly breakdown and clear from the body completely over time leaving no long-term effects.